Mighty Quest For Epic Loot Rolls Back Controversial Monetization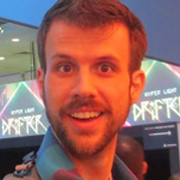 By

Michael Dunaway, News Editor
July 30, 2013

The Mighty Quest For Epic Loot is not a bad game. In fact, during my time spent playing the game I was pleasantly surprised by how addicting it could be. The formula was simple enough; build your castle, invade others, loot chests, laugh maniacally. It all felt very rewarding watching players traverse my castle like rats in a maze. I would watch on, my eyes scrutinizing their every move in order to perfect my defenses.
But not everything was sunshine and rainbows in The Mighty Quest For Epic Loot. Beyond the usual balance issues one faces during beta, The Mighty Quest For Epic Loot had recently begun to take on the faint stench of Pay-to-Win. A stench that proved too powerful for players to ignore.
You see, in a recent patch Ubisoft altered what could be purchased with the cash shop currency, known as "Bling" in The Mighty Quest. The patch made it so players could purchase anything in-game with Bling so long as players didn't have enough in-game currency to purchase it. Previously, only select items could be purchased with Bling and it was primarily used to instantly finish any of the time based castle improvements.
Obviously the change caused much hoopla and hollering from the game's community and as a result, Ubisoft manned up and admitted they had made a mistake. A blog post on the official site directly addressed players concerns and outlined how Ubisoft intended to undo the P2W deed:
As many of you have noticed, we recently made some changes on how and where we let players spend the game's premium currency, Blings. The reaction has been rather major and instantaneous: many of you have said that this change has affected the game to a point of causing it major harm – a lot of you feel that the game has become Pay to Win or unbalanced and this is not something that we think is acceptable.

We're here today to let you know that we've heard your concerns and are acting on them immediately. We realize that letting players purchase machinery upgrades went too far in what we think feels fair to monetize. We are hereby rolling back the major premium currency mechanic changes, which will arrive in game in an upcoming maintenance.
In a day and age where betas are primarily used as marketing tools and free Q/A testing, it certainly feels comforting to know there are some developers -even big ones- who recognize and act on feedback in all areas of development, including monetization schemes.
Granted, when I last played -which was before the controversial update- I still had issues with how the game handled Bling. Players could purchase potions and powerful equipment with Bling while non paying players had to collect large amounts of gold. At the time, it was debatable whether this was actually Pay-to-Win or simply Pay-to-Win-Faster. I've heard they adjusted the gear and gold requirements to fix this issue, but I haven't logged in recently to see for myself.
For now The Mighty Quest For Epic Loot remains in closed beta where I am sure it will undergo further changes. Let's just hope those changes continue to be positive ones.
Got a news tip? Contact us directly
here
!
---
About the Author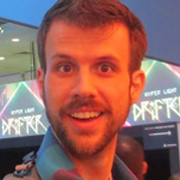 Michael Dunaway
,
News Editor
Michael Dunaway has been part of the MMOBomb team for years and has covered practically every major Free-to-Play title since 2009.
---
You May Enjoy