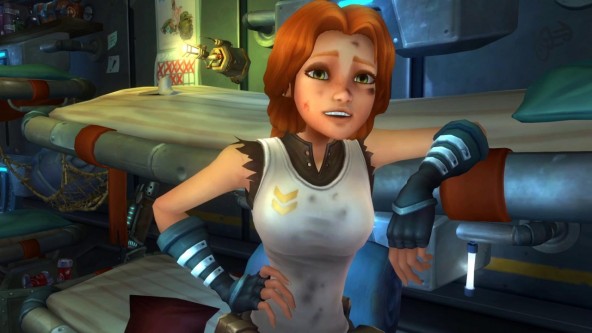 Take a look at NCSoft's financial reports archive, and you'll see that the previous quarter's numbers have always been revealed about a month and a half into the next quarter. So it comes as a bit of a surprise to see the Q2 2015 — covering April, May, and June — to come out before the end of July.
Maybe that's because NCSoft wanted to get all the good news out, because after a disappointing first quarter, nearly everything is up, up, up!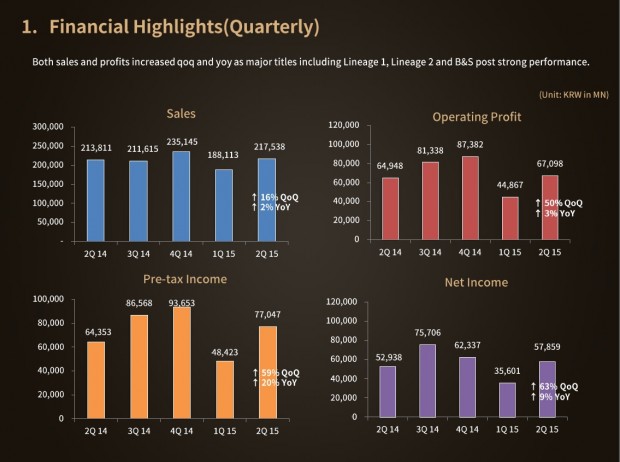 As you might expect, individual game sales also look good. All of the games in NCSoft's portfolio — Lineage (up 29%), Lineage 2 (48%), Aion (10%), Guild Wars 2 (12%), Blade & Soul (11%), and even the "Others" category (15%) — exhibit sales growth from Q1 to Q2…
…except WildStar. The soon-to-be-F2P MMO didn't drop as precipitously as it had in previous quarters, declining just 20%, from 2.593 billion Korean won (KRW) to 2.075 bKRW. It goes free-to-play this month, and we'll get a chance to see first-hand just how much that turns it around.
What are your thoughts upon seeing the latest NCSoft financial report?