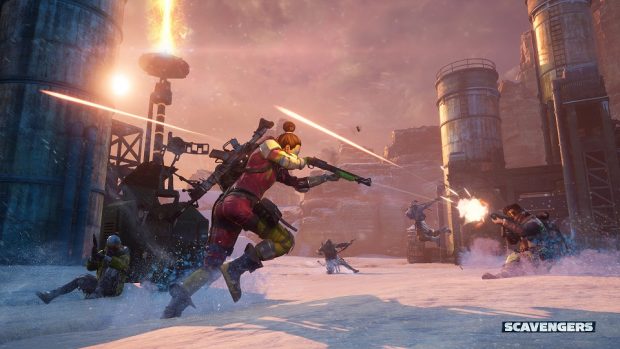 Midwinter Entertainment and Improbable keep plugging away on their PvEvP shooting game Scavengers and while we haven't been able to share much about our time in the game due to non-disclosure agreements, that could be changing very soon as the team is looking to get their official content creation team together now.
In a blog post today, the Scavengers team has detailed exactly the type of Scavengers fan they're looking for to be a part of the content creation team. Those that are pumped for the game and make content are welcome to sign up now. This isn't just limited to streamers and YouTube video creators though. Cosplayers, painters, writers, those interested in forum leading…you're all being encouraged to apply. As long as you have a passion for their game, Midwinter and Improbable are looking for you.
Interested? If so you can sign up here!