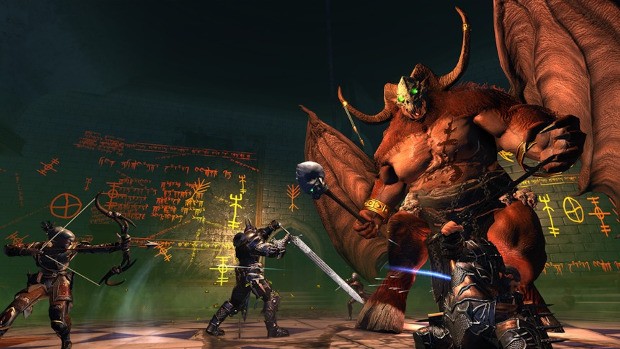 Perfect World's free-to-play Dungeons & Dragons-based MMO, Neverwinter, has been given an official PS4 launch date. The game, which is being ported from the PC version, will go live on the console on July 19. The PS4 version will feature all current content from the base game including the latest update, The Maze Engine.
For PS4 players who may want a bit of an early start, there is the option to buy the Onyx Head Start Pack and receive a 7 day head start. The pack also includes a variety of other useful items, such as:
Fragile Onyx Weapon Pack
Onyx Keyring with 20 enchanted keys
Adventurer's Helper Pack
Graycloak's Legacy weapon
Onyx Horse mount
"The Onyx Adorned" title
Of course, the pack will run you $20. So if you're good without these items and don't mind waiting, you can log in on the 19th and start playing.