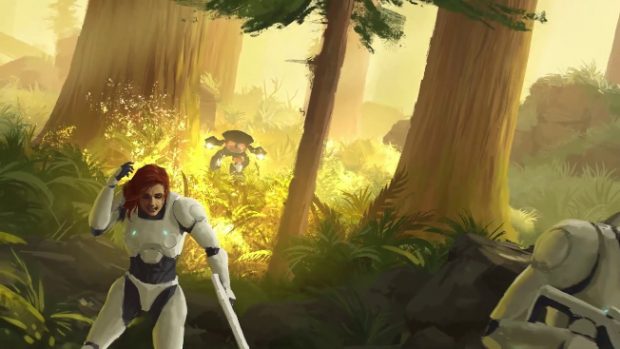 PAX Online is virtual this year and the whole event kicks off tomorrow. Joining the the convention's lineup is developer 2Dog Games with their strategic RPG Destiny's Sword with an all-new demo and a create a character quiz.
Destiny's Sword is unique for an RPG in that it is being developed with a heavy focus on mental health, particularly that of veterans. The dev team has worked with mental health and communication organizations in an effort to make sure they approach the topic in the best way.
The character quiz offers players a chance to create a character that will be included in a prequel novel. It will also be used to test the game prior to launch. Players who create a character via the character quiz and wishlist the game will receive monthly field reports on their character's progress during the testing.
In addition, the developer will be giving away copies of the M.D. Cooper novel Lucidium Run. Details on how to enter for the giveaway will be made available via the game's social media and the PAX Online site.