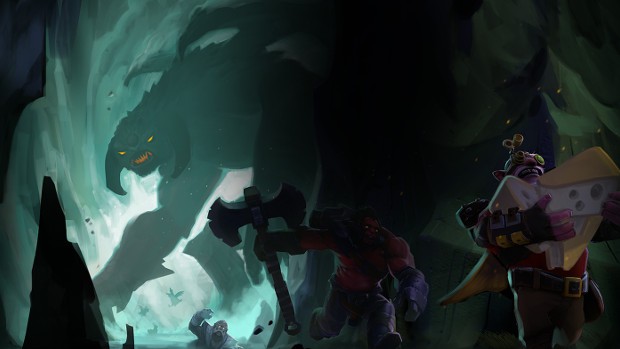 Okay guys. What did I say earlier today? Everyone loves their Battle Royal. Even Dota 2 is getting in on the action. Although, they're not calling it a battle royale mode, the Underhollow multi-team dungeon class that's being made available as part of the International Battle Pass does feature some distinctly BR features.
The Underhollow is a monster filled labyrinth in which 3-player squads will compete against each other until only one squad is left standing. In keeping with the whole Battle Royale features list, the map — or in this case labryinth — will shrink as gameplay goes on, as a cheese-fuled Roshan causes cave-ins. So, basically the new mode is battle royale-ish.
Either way, it's new content for Dota 2 players to enjoy. So do that.