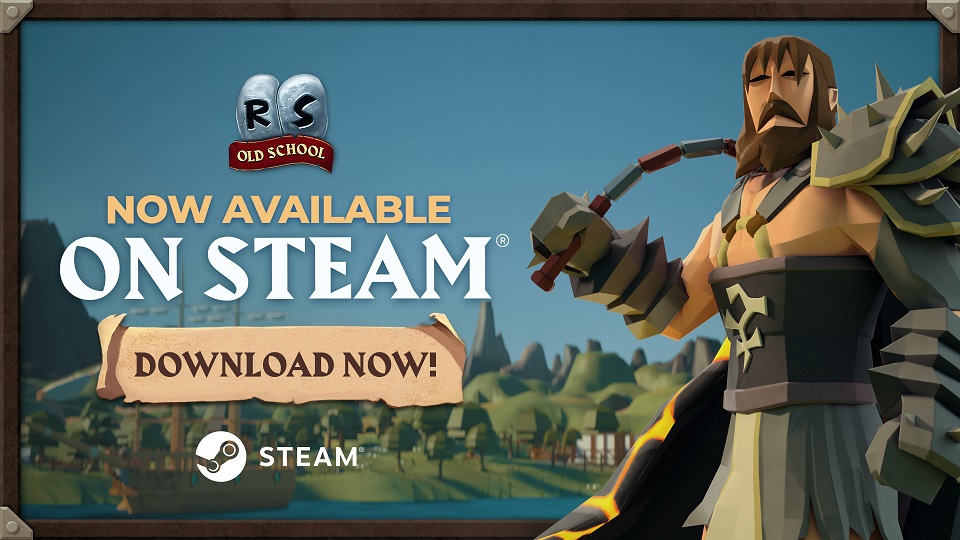 Old School RuneScape is new again — on Steam, that is. Jagex fulfilled its promise from last month, delivering cross-platform play with users of the dedicated client and mobile app, while also celebrating OSRS's eighth birthday, with the game having launched on February 22, 2013.
As part of the birthday celebration, you can chat with Duke Horacio of Lumbridge to help him contain an outbreak of monkeys from Ape Atoll, who are going bananas all over town. Take care of this "monkey business" to earn a Cursed Banana wearable; members can additionally obtain a Banana Cape, which comes with its own monkey-based emote.
As for the Steam launch itself, you can receive 20 achievements, 15 trading cards, six badges, and five emoticons from the game at its new home, and there's launch-exclusive content for players who become members through Steam. Jagex also streamed a party to celebrate the launch today, which you can check see on its Twitch page.