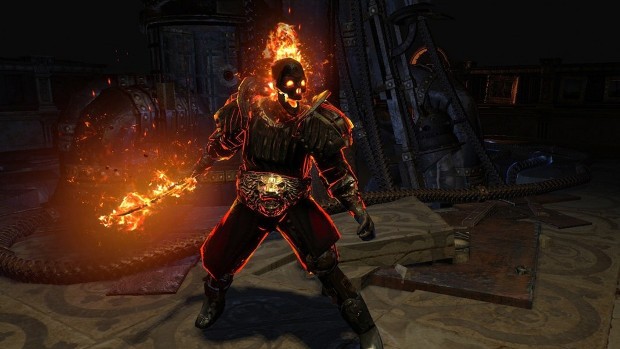 Recently, Grinding Gear Games solicited questions from the Path of Exile community and on Sunday they answered some of those questions with the first in a series of Q&A posts.
Most the the answers aren't great revelations, but there were a few interesting tidbits. Players asked questions ranging from inquiries about what inspired past leagues to whether or not the developers will consider an offline version of the game in the distant future. Spoiler: They have no plans for this.
Other players made more detailed inquiries regarding game features — language localization, zoom, those kinds of things.
One fan asked about a possible beta for the Oriath Update. The answer to this is that one will happen sometime later during Legacy League. The developers intend to delete beta characters at the end of it, so they will not be treated as official league characters.
The Q&A also addresses some inconsistencies in the game regarding things like tagging skills. There were also several questions regarding microtransactions and store items.
The devs also address a few mistunderstanding and rumors — such as a story about an entire guild being banned because of something one person did. Players are worried about joining guilds because they don't want to be banned for something someone else did. The devs responded to this one saying that they don't do that kind of thing and that if a whole guild is banned it's when they have evidence that the entire guild is doing something like botting.
For PoE fans, this first Q&A batch is an interesting read. You can check it out for yourself on the game's site.