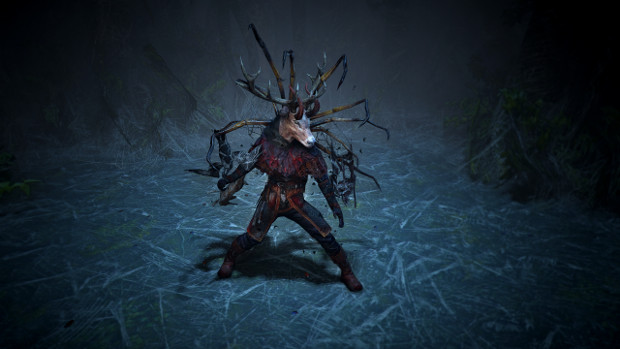 Well, if any of you Path of Exile players dig spiders, Grinding Gear Games has been thinking of you. (Either that or they really just want to screw with the arachnophobes playing their game. Seriously, if you buy this and wear it, I hope I never see you in any of the hubs.)
Anyway, the company recently added the terrifying Gothic Horror Spider back attachment. This attachment actually makes it look like a spider has grown out of your back.
Since it's so creepy, GGG has a few suggestions on other items you can pick up to create a perfectly gross ensemble. These include the Executioner Armor Pack, Stag Hood Helmet, and Halloween Devil Horns — all available in the store now (and all seen in the image above).