Perfect World: Imperial Fury Exclusive Details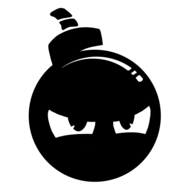 By

MMOBomb Staff,
May 18, 2012

Perfect World International's latest content update, Imperial Fury, is slated to launch on May 23rd, and it promises to bring some exciting new additions to Perfect World Entertainment's flagship title.
The Endless Universe
Most prominent on the list of new content is an expansion for one of the game's popular high-level dungeons, the Endless Universe. Appropriately titled "Advanced Endless Universe," this update will find PWI's mightiest heroes venturing once-again into Morai, this time to stop three evil emperors from executing a plan to capture the Elders of Perfect World.
This new advanced mode will be accessible up to six times per week, and each attempt will result in one of three different variations of the instance to conquer. Each variation is significantly different from the next, though each calls for tremendous amounts of teamwork to successfully complete.
Players will be forced to split up their eight-man squad, each smaller group tackling a different objective in the effort to succeed within a time limit. One instance variation has players rushing to rescue multiple NPCs while the main NPC ally struggles to keep the boss at bay. Another requires that the smaller player-groups kill monsters at the same rate – anything more than a slight variance will result in sudden surge of new monsters appearing to destroy them.
Why would players want to tackle this new challenge as often as possible? Each successful run of the Advanced Endless Universe will award players with a valuable chance box that can be opened to reveal one of many brand new class skills. Players can also choose to sell these chance boxes for a tidy sum. In addition, all prizes from the box are tradable, so clearing this instance promises to be a very profitable,
indeed.

Lunar Glade and Warsong City – Exclusive Update and More
The Imperial Fury content update will also feature something players have never seen before. In response to players' enthusiastic requests for more end-game content, two high-level instances, Lunar Glade and Warsong City, will be updated with greater challenges and rewards.
This is the first time Perfect World International players in Western territories will have the chance to experience new content before players in Asia territories. As with The Endless Universe updates, Lunar Glade and Warsong City, will be updated with a new "Hard Mode" for each individual boss.
After slaying one of the instance bosses in Lunar Glade or Warsong City at regular difficulty, players will be asked whether they would like to tackle the "Elite" version. These bosses are much more powerful, and will tear unprepared groups to shreds. However, experienced squads with the courage and determination to face and conquer them will be rewarded with the materials necessary for upgrading what was already some of the most powerful gear in the game. Re-cast Nirvana and Rank 9 armor will gain a significant increase in power once upgraded with these rare and exclusive materials.
Rounding out the content update will be a new high-level Morai questline, as well as a host of UI and functionality improvements. A new round of bug fixes will also be applied to the game client on patch day.
Got a news tip? Contact us directly
here
!
---
You May Enjoy