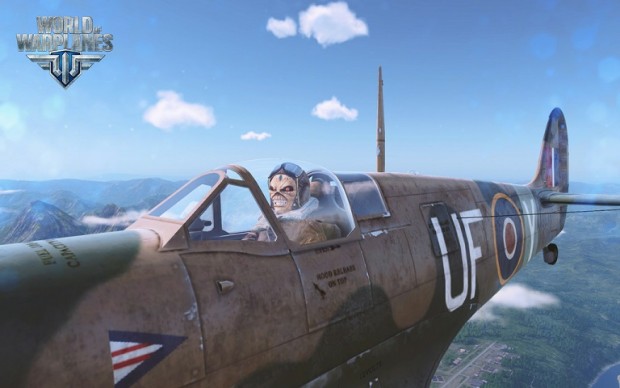 As you'll no doubt recall, Iron Maiden front man and aviation nut Bruce Dickinson has been doing a series of military history videos for World of Warplanes. His series comes to an end this month, but players can snag a sweet Iron Maiden-themed ride to commemorate the conclusion of Dickinson's series.
From today until Aug. 13, Warplanes players can complete a series of missions to obtain the Supermarine Spitfire Mk Vb IM. This plane is the same as the scaled replica that Iron Maiden is using in its The Legacy of the Beast European Tour and is piloted by Eddie, Iron Maiden's undead mascot.
Dickinson's most recent video is below. You can check out the rest on the World of Warplanes YouTube channel.