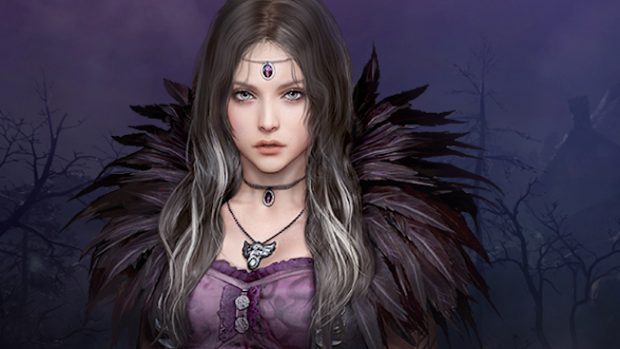 Break out the magic and raise the dead, because Shadow Arena's latest hero Hexe Marie is ready to build an undead army. Hexe Marie is pretty much what she sounds like, a hero ready to make the most of the resources available to her — even if it is the dead bodies of monsters and players alike. (Yes. No one is safe.)
While Hexe Marie's big selling point is obviously the whole raising the dead thing, she does have other skills, such as firing projectiles and detonating skeleton soldiers. So, she won't be useless at the start of a match.
To celebrate her release, Pearl Abyss is hosting a YouTube video contest. They're inviting players to upload a video about Hexe Marie using the hashtags #HexeMarie and #ShadowArena, starting today. Players need to upload their videos before December 13 in order to be eligible to win the Goyen skin, Gavi Regan. Second and third place winners will recieve a skin coupon.