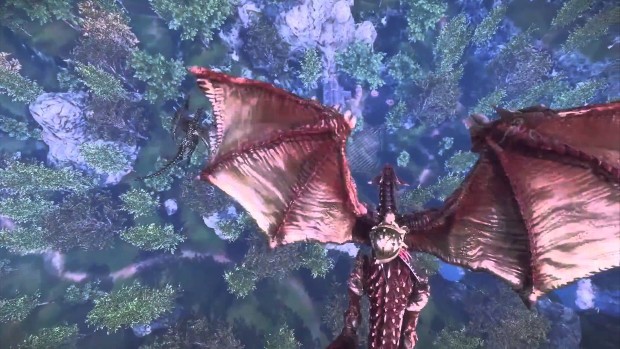 After taking in all the feedback from Closed Beta 2, the Riders of Icarus team has revealed a bit of what players can expect in the next beta phase — a non-targeted action control system. The team originally planned to implement the new system in CB2, but had to delay it for a bit. Luckily for those who have been asking for it… it's on its way.
Action Mode will allow players to rotate the camera by moving the mouse. Rather than targeting they will aim at the target with a crosshair on the screen and click the mouse buttons to utilize their skills. The game's Project Director notes that this system is ideal for aerial combat and that it will play like a hack and slash game when using the lance. (If using a crossbow, it will play more like a shooter.)
Active mode can be activated by tapping the "Insert" key, and can be disabled the same way.
More information on the mode, including its development, is available on the Riders of Icarus forums.