Runes of Magic: Chapter IV reveals two new races and more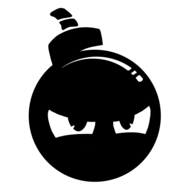 By

MMOBomb Staff,
April 27, 2011


Time's running out for the hundreds of players fighting it out on the closed beta servers of Runes of Magic: Chapter IV – Lands of Despair. With only two days left before the servers are taken offline, players have scarce time to explore the diverse range of new content and take down Annelia the Puppet Master and her father, Lord Grafu, the final two bosses of the instance.
That's not to say the raft of new content stops there. In the coming chapter update, new battlefields for players to explore will be revealed, as well as two previously unknown races with a fierce and ancient rivalry: the Dwarves and a merciless tribe of Rhinos. As the chapter unfolds, heroes will find themselves entangled in a story that explores the origins of this bitter rivalry and while the new images released today will give players a sneak peak at what's to come, they also raise several key questions.
Why are the two races engaged in such a bitter struggle? How will players be able to influence the outcome?
While each race's disdain for the other is plain for all to see, there is more to this clash than initially meets the eye, for a dark power lies in the shadows pulling the strings of war for their own personal gain. Who, or what, is this power? As of now, it remains a mystery. Stay tuned as more will be revealed soon...
Got a news tip? Contact us directly
here
!
---
You May Enjoy