Runes of Magic: Fires of Shadowforge Starts Today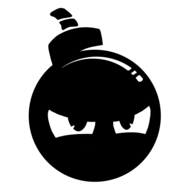 By

MMOBomb Staff,
June 12, 2012
It's finally here: the Fires of Shadowforge have been lit! Frogster has opened the gates to the fifth chapter of its popular fantasy MMORPG, Runes of Magic. Fires of Shadowforge introduces a new race to the online role-playing game: the Shadowforge Dwarves. Two new classes have also entered the world of Taborea: the Champion and the Warlock, both exclusive to the Dwarven race.
In addition, a new continent, Kolydia, has appeared on the map, offering players exciting regions and challenging dungeons. The latest version of the Runes of Magic client is available for free download on the official website, www.runesofmagic.com. Those who already have the client will receive the update automatically the next time they start the game.
What's New in Chapter V:
· Level cap raised to 72
· Two new zones with new dungeons
· New playable race: Shadowforge Dwarves
· Two new classes: Champion and Warlock
· Equipment swap button for the third class
· Adjustments to the Battlefields
· 12 Zodiac Pets (activated monthly, with upgrade levelling)
· Adjustment to the level curve
· Varanas Nightmare now a PvE zone
Planned Future Additions to the Chapter:
· Level cap of 77
· Additional action bars in the interface
· New guild buildings and skins
· World Bosses adjusted and connected to the crafting system
· New elite skills for all classes
· New dungeons
· New areas
· Three new battlegrounds
· Introduction of a guild instance
· Improvements to the profession system
Got a news tip? Contact us directly
here
!
---
You May Enjoy