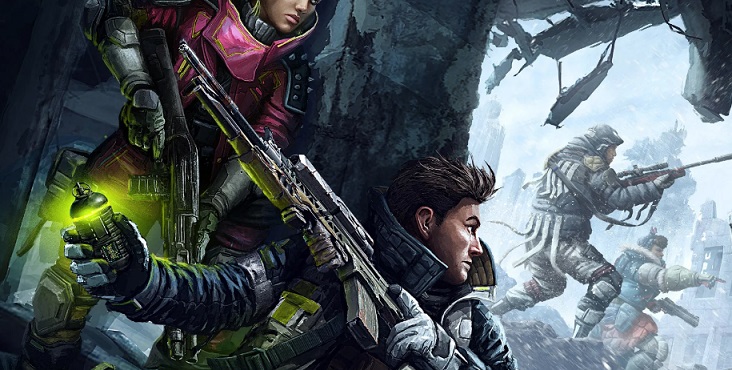 The apocalypse has come for Scavengers — or at least Scavengers accounts. All accounts have been reset to level one and the game is as clean as the white snow, paving the way for today's patch that affects social features, research, progression, and makes several changes to individual explorers.
The social system "could use a few improvements," Midwinter Entertainment admitted. To that end, you can now stay partied up after being eliminated and track recent teammates in a new tab. If you wanted to slide around the winter wonderland of Scavengers with little difficulty, you can now continue sliding after a jump, which previously forced you into a standing stance.
On the in-match progression side of things, the Power system has been "unplugged," while research unlocks and recipes have been overhauled and adjusted and salvage contents and resources have been reworked. As for account progression, a number of cosmetics have been added, including new weapon skins, account banners, emblems, and titles, emotes for explorer progression, and keeper frames.
Every explorer also got a new weapon, as well as other tweaks to their talents, and a weapon tuning pass has rebalanced many of the weapons in the game. All of this, and a bunch more smaller notes regarding the patch, can be found on the Scavengers site.