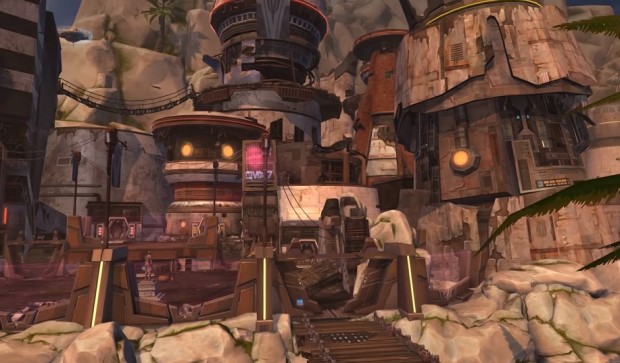 Star Wars: The Old Republic's newest update was delayed slightly, but as they say, "A Jedi is never late, nor is he early. He arrives precisely when he means to." Wait, that was a different kind of wizard, wasn't it?
In any case, Update 5.9.2: Galactic Legend is now live on the servers, bringing with it a new PvP battle arena, the Mandalorian Battle Ring, on the planet Rishi, along with the Rishi Hideout, a tropical paradise where you can set up your own duels to the death, or at least to the respawn.
For PvP fans, this update also promises less waiting time and better matchmaking for Warzones. Learn more about Galactic Stronghold on the SWTOR site.