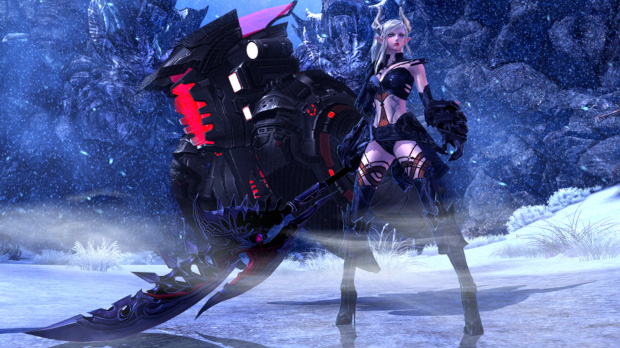 Console players can finally try out TERA's new Valkyrie class. Today's update adds the new class to both Xbox One and PlayStation 4 along with a few update events to get things rolling.
To help players start off on the right foot, En Masse Entertainment is holding a special leveling event that will last until January 29. During the event, players who hit level 2 on their Valkyrie will receive a special rewards box containing even more boxes that will open at specific levels, assuring that players have everything they need to make it to level 65 easily.
In addition, players who log in between 9:00 a.m. Pacific today and 8:59 a.m. Pacific on January 29 will be gifted a free character slot.
There's also an event that will allow players to earn special titles for reaching specific leveling milestone. The list of available titles can be found on the TERA site.