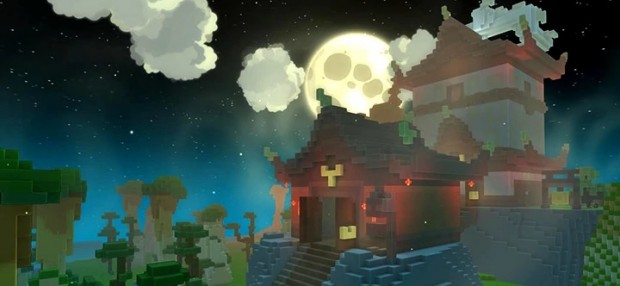 Once you've conquered China and the Western world, what else is left for you? In the case of Trion Worlds' voxel-builder Trove, the answer is apparently "Japan."
Today, Trion announced that it would be bringing its free-to-play MMO to PlayStation 4 gamers in Japan later this year, with a beta test followed by a full launch in the spring. To make it happen, Trion will partner with DMM Games, which not only publishes video games but e-books, DVDs, and video-on-demand services in Japan. Oh, and it also makes solar panels and owns a Belgian football club. Diversification!
The Japan release comes after Trove's open beta in China, though the game hasn't officially launched in the country.