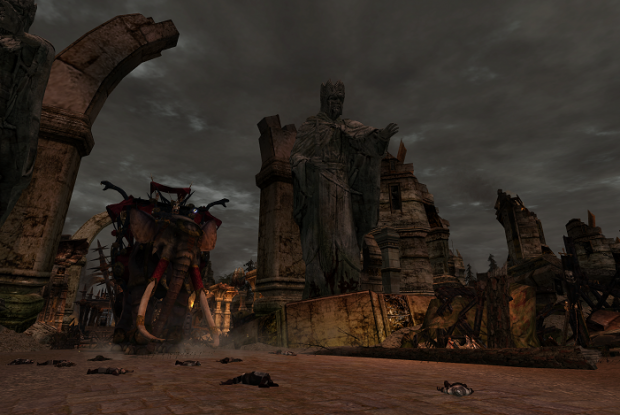 After not doing proper dungeons for some time, Turbine has decided to go back to its roots and serve up some new instanced content for Update 16 for The Lord of the Rings Online.
As detailed in a new developer diary, the Osgiliath instance cluster will be an "old school" trio of two three-man and one six-man instance, available in Tier 1, Tier 2, and Tier 2 challenge modes. Scalable from levels 50 to 100, the Sunken Labyrinth, the Ruined City, and the Dome of Stars will also weave in a good bit of story, as players seek out Faramir's whereabouts while also encountering "some old faces" from LOTRO's past.
Rewards for the instances include the usual assortment of armor and weapons, as well as "picker boxes" of set-bonus equipment in the T2 chests and Morgul Crests in challenge modes that can be traded for gear with five essence slots, which players may find useful "for the next good challenge coming up the road." Dat gear grind.