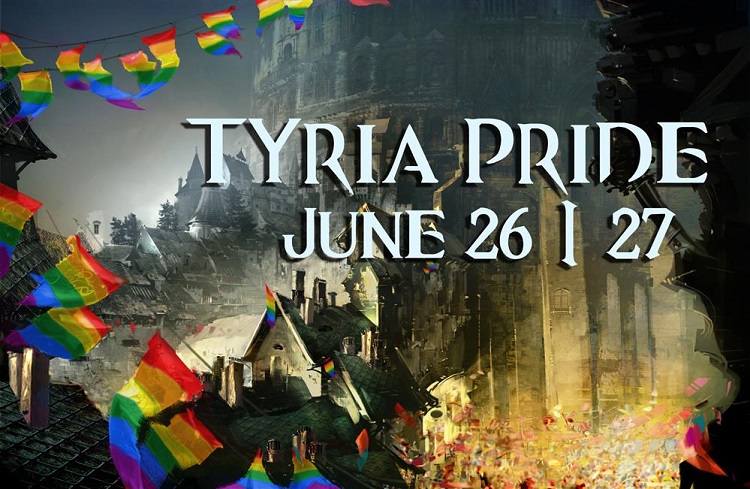 Guild Wars 2 fans celebrated Pride Month this last weekend with the Tyria Pride 2021 event that took place on both NA and EU servers. It's been an annual event for six years, and this year's event raised a significant sum for charity.
Details of the event were posted on the GW2 forums. It's "an annual event that celebrates the LGBTQ+ community and our allies both in-game and out" that also raises money for Rainbow Railroad, a non-profit organization that helps LGBTQ+ people escape state-sponsored persecution and violence. Players form into groups that walk from Ebonhawke to Rata Sum and then (optionally) taking a nap afterwards.
The event looks to have been a good time for all involved, and it also roundly achieved, and even exceeded, its charity goals.
Aaaaaa thank you so much to everyone who came to #TyriaPride2021 and helped us raise over 5000€ for @RainbowRailroad! Thank you @GuildWars2 for creating one of the most inclusive MMO communities out there! pic.twitter.com/fllwyW2vLq

— Lelling (@itsLelling) June 28, 2021
For us Americans, that's just a hair short of $6,000 for Rainbow Railroad, which you can learn more about here. Good luck with next year's event!