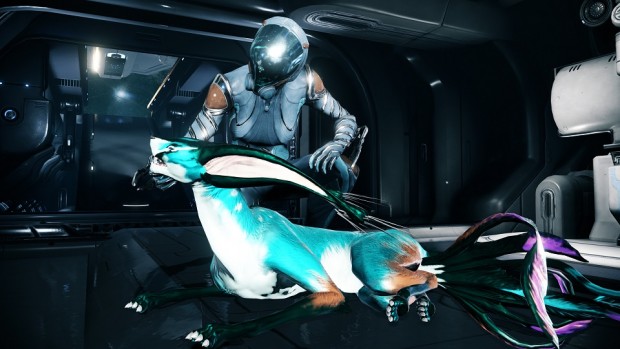 We've talked about Warframe's unlikely success story before, and Digital Extremes' space-ninja hack-and-slasher has exceeded its creators' wildest dreams. How have they done that? By being nice, it seems.
Polygon has an interview up today with Art Director Geoff Crookes and Studio Manager Sheldon Carter that hits all the usual virtual-rags-to-riches bullet points. "We didn't have lofty expectations," Crookes says, while Carter admitted to "screaming" when the early numbers got good enough.
The key to Digital Extremes' and Warframe's success? Communication and openness with players. Crookes calls it a "collaborative development relationship that we still have to this day with our community" while Carter says that the team has changed 'frames based on player feedback when they're revealed on streams.
The interview also discusses one of the game's rare miscues, when DE offered a random dye on the cash shop for players' in-game pets. "We weren't trying to make a lottery," said Crookes. When the system was patched out only days after being added, the team refunded the money players had spent on the random dyes. Imagine any other company doing that with its unpopular loot boxes!