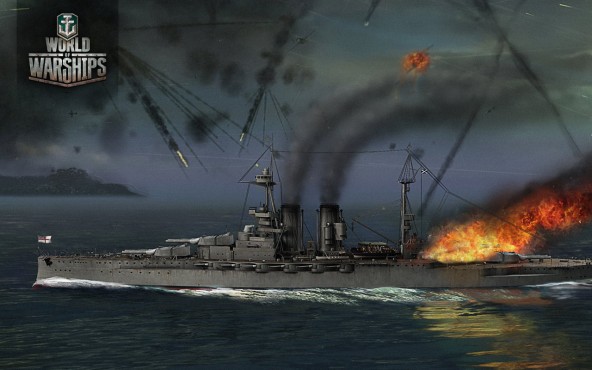 Wargaming is once again headed to E3 to show off their latest Free-to-Play offerings. The studio will utilize an astounding 10,000 square feet of space to showcase several titles, including World of Warplanes and World of Warships. Warships debut at E3 will mark the game's first "public" showing, with viewers presented with a behind-the-scenes theater demo set in a domed theater. I am not quite sure how a closed off theater presentation in a press only convention is deemed public though. I guess it's all relative.
What I am most interested in seeing however, is the reveal of Wargaming's first ever console title. While Wargaming has first and foremost been focused on the PC, their recent acquisition of Day 1 Studios -a studio with a history of working on console titles- has given them the necessary tools to make their way into the market. While no official details have been given concerning the upcoming console title, Day 1 Studios was working on a Free-to-Play title called Reign of Thunder which was a spin-off of their previous iconic console series, MechAssault.
When Wargaming acquired Day 1 Studios they also inherited the rights to Reign of Thunder. It wouldn't be surprising if Wargaming had the studio continue to work on a version of RoT given the fact that the company seems intent on covering all conceivable combat simulation genre scenarios and well, RoT was intended to be a mech simulator.
Then again it could be something entirely different that moves Wargaming away from their past formulaic titles and towards a new genre altogether. That's the thing about E3 teaser announcements, you never know till you show up and see it for yourself.