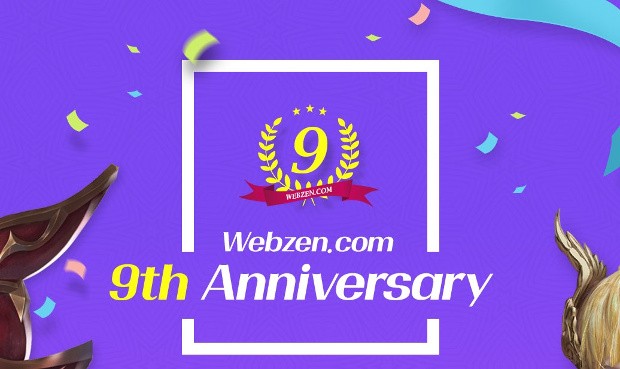 Has it seriously been a year since I wrote about WEBZEN's 8th anniversary celebration? Because it really doesn't seem like it. But… Here we are… Again.
Today, WEBZEN announced in-game events (for all its games) celebrating the company's 9 years in action. MU, MU Legend, MU Ignition, Continent of the Ninth Seal, Rappelz, and Flyff are all treating players with in-game events and free gifts. WEBZEN has even teamed up with some of your favorite video game news site — including us! — to offer players a chance to win coupon codes good for sweet, sweet loot.
To make things easy on players, WEBZEN has put together a 9th anniversary page. There, you can read all about what's going on in your game of choice.