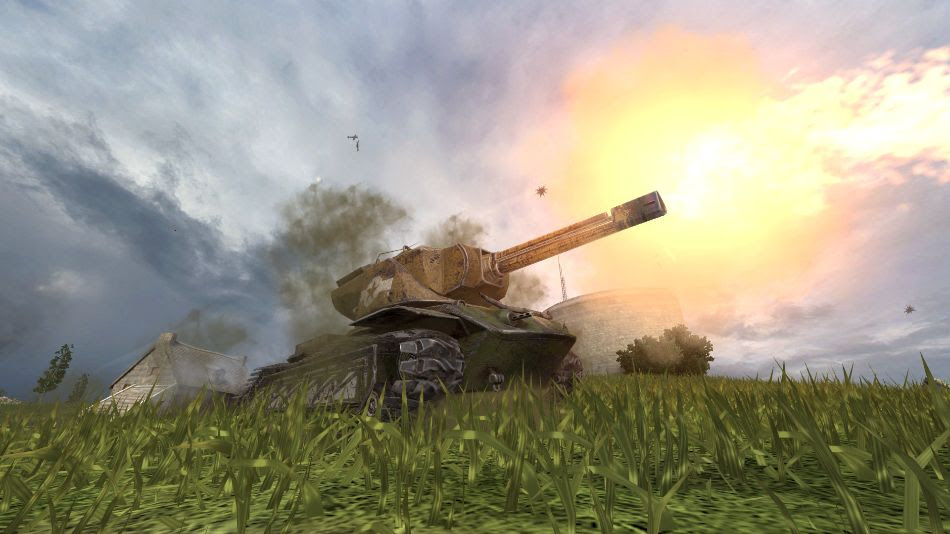 Wargaming has never been shy about inking deals with musical acts to help promote its games, and that trend continues with its latest collaboration. Legendary heavy metal band Korn is featured in their latest promotion, producing a music video to coincide with a new limited-time game mode in World of Tanks Blitz.
That new mode is the Halloween-flavored "Burning Games," which sees players do battle, as usual, but with a vampiric twist. Vehicles lose health continuously as the battle progresses, but will be able to heal by damaging opponents. There's also a five-stage event called "Convergence," which has players completing various in-game tasks to acquire pieces of Korn artwork and "extra special items." Both events run from today until Oct. 24.
Another event, the Way of the Raider runs until Halloween on the 31st and features 60 stages of achievements, culminating in the animated "Radioactive Glow" camo. There are also two special tanks you can earn along the way, both of which are featured in the Korn video below. In a post-apocalyptic wasteland, it's a good idea to hoard any food you can — even Korn.