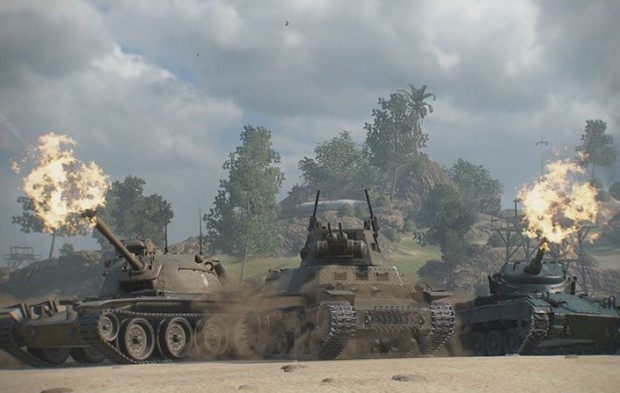 World of Tanks will make its formal debut on the Xbox One on July 28, but if you want to see how the game is shaping up for yourself, you'll have your chance this weekend.
The XB1 beta test will run Saturday and Sunday, July 11-12, and participating players will receive the Premium American Tier 3 M22 Locust light tank, or 180,000 silver if they already own the tank. Additionally, between the hours of 11 a.m. and 2 p.m. Pacific time (2-5 p.m. Eastern), tankers will earn double XP.
You will, of course, need an active Xbox Gold Live subscription to play, but at least you'll be able to play cross-platform with Xbox 360 players, as well as take advantage of the Xbox One's social and streaming tools. You can get full details on the test here.