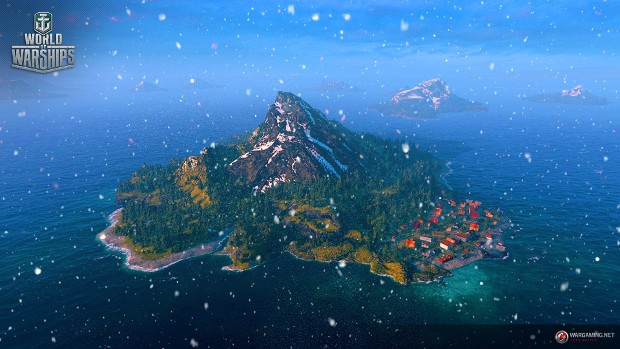 Weather is coming to World of Warships. The development team has been working on a variety of atmospheric conditions for the game's upcoming update, 0.5.5.
Weather effects will appear on most maps at the start of battle and generally have no effect on gameplay. However, on the North map, players will have to deal with weather that affects visibility.
The update will also introduce the ability to create a Division after a battle has started and two new maps: Mountain Range and Trident. Full details on the update are available on the game's site.