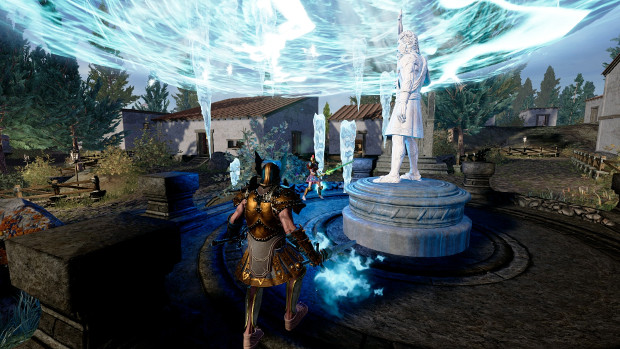 Zeus' Battlegrounds, a free-to-play Battle Royale developed by Industry Games, is entering early access on Steam. The company will launch the game's early access phase later today — it's not live just yet.
When it does launch players will be able to purchase season passes at $9.99 for the standard tier and $19.99 for the premium tier which includes a 25 level boost and grants a number of items to the player. Both passes give players a chance to progress through 50 levels and acquire the rewards. (I'll let you decide how you feel about that.)
More information on Zeus' Battlegrounds can be found either on the game's official site or — if you want to keep an eye out for early access — the Steam Page.