Top 10 Online Board Games You Can Play On Steam With Friends
If you're looking for a great multiplayer digital board game, here are our recommendations.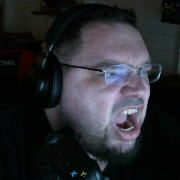 By
Troy Blackburn
, News Editor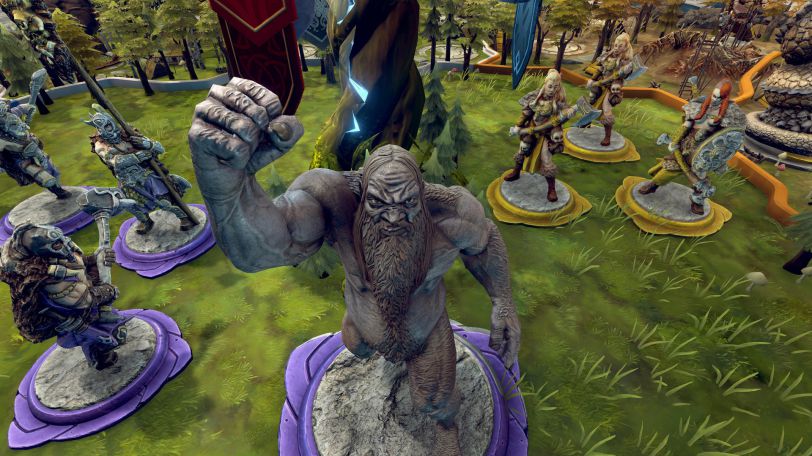 The board gaming hobby is huge right now, and I'm sure many of you will be familiar with at least some of the games we mention on this list. I'm pretty heavy into the hobby myself and enjoy playing games with friends. Sometimes, however, you don't have folks to play in person, and for those times the digital versions of your favorite games can be a real boon. Here's a list of 10 great multiplayer digital board games that you can find on Steam. I recommend you check them out if you enjoy board gaming at all.
Gloomhaven
Gloomhaven is a classic dungeon crawler that uses a card system for the hero's abilities. Draw cards and choose which actions to take with each hero you play. Gloomhaven mixes tactical RPG and dungeon crawling in a way that is very satisfying to play. Gloomhaven currently sits at number 3 on the BoardGameGeek all-time games list, and it's that high for good reason.
Wingspan
Wingspan is a relaxing game about birds and has been a huge hit with hobby board gamers around the world. The digital version brings this to life with beautiful artwork and fantastic animations. At its core, Wingspan is an engine-building game where each bird you attract adds to a chain of powerful combinations in one of your habitats. The app features hundreds of different birds each with their real-life sound recordings.
Scythe
Scythe is a 4x strategy board game that transports you to an alternate 1920s Europe where steampunk mechs roam the land. You control one of 5 factions, each with its own set of special abilities and set out to gather resources and become the most powerful nation in all of Europa.
Root
Don't let the cute animals in Root fool you, this is a straight-up hardcore war game about eliminating your opponents and ruling the forest. Factions are asymmetrical meaning each one has their own set of abilities, and developer Dire Wolf has done a fantastic job bringing this very popular hobby board game to life in the digital version.
Ascension
Ascension was one of the first deck-building games to come along, and to this day remains a strong example of the mechanic. Players build their decks throughout gameplay in order to acquire more allies and defeat monsters. It is a two-player game of strategy that is my favorite example of deck-building at its finest.
Ticket To Ride
My wife's favorite game of all time, Ticket to Ride is a great entry-level board game with a fantastic digital adaptation. Collect colored train cars to lay down trains between cities in order to complete the destination cards you have in your hand. Each complete destination scores you points, and at the end of the game the player with the most points wins. It's simple yet tons of fun.
Sentinels Of The Multiverse
Sentinels of the Multiverse is a superhero card game for 1-4 players set in a unique universe of villains and heroes. The physical game has quite a bit of upkeep to it, but the digital version takes care of all that for you, quite frankly making it is the superior version if you get into Sentinels. It's a great game with many combinations of heroes, villains, and locations in which to do battle.
Blood Rage
Blood Rage is about drafting cards and then using those cards to move your fantasy Viking clan and creatures around the map trying to take control of different areas for bonuses. Prepare yourself though, because Ragnarok is coming and you want the greatest amount of glory before the end.
Everdell
This time the cute creatures are actually harmless. Everdell combines city building and worker placement, you'll be gathering resources to bolster your community of critters. Each card in your city scores points, and after four seasons the highest-scoring city wins.
Tabletop Simulator
Tabletop Simulator is a great all-encompassing simulator for all things tabletop gaming related. Many users have uploaded games to Tabletop Simulator, and there are even official versions of many of them to play. Whatever you're looking to play you can probably find a version of it on Tabletop Simulator, a must-have for any serious board gamer.
That's our list of 10 great multiplayer digital board games you can play on Steam. Let us know in the comments below if you want us to do another list of digital board games. There are plenty of them out there. What is your favorite board game of digital version? Sound off below.
---
About the Author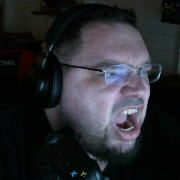 Troy Blackburn
,
News Editor
Troy "Noobfridge" Blackburn has been reporting on the video game industry for over a decade. Whether it's news, editorials, gameplay videos, or streams, Noobfridge never fails to present his honest opinion whether those hot takes prove to be popular or not.
---
Read Next
You May Enjoy