The Biggest MOBAs Rarely Innovate -- And Maybe That's A Good Thing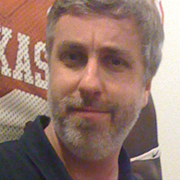 By
Jason Winter
, News Editor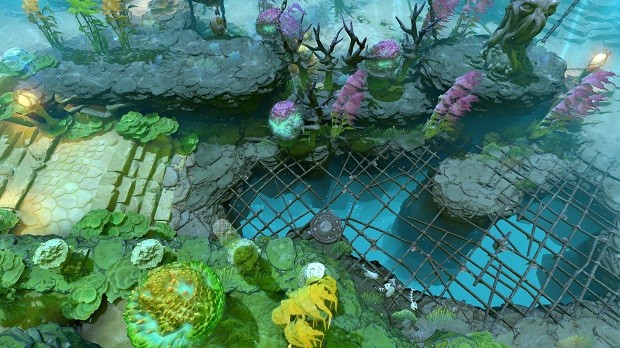 Last week, two articles -- one about League of Legends and one about Dota 2 -- caught my eye. While they cover different games, they both speak to roughly the same topic: that the biggest MOBAs in the world are stuck in a rut that they can never escape.
On PCGamesN, the headline is "The biggest obstacle to League of Legends' ongoing success? Its fans." Over on Kotaku, it's "The International 7 Ditches Dota 2's Confusing Underwater Map After Fans Complain." The tl;dr of both pieces is that when something is changed in LoL/Dota, fans either go berserk (in the case of Dota 2's underwater map) or completely ignore it (in the case of League of Legends' Dominion mode). In either case, the "new thing" typically has a short shelf life, and we're back to the standard lanes-and-towers gameplay of the basic game.
When I first read these, I thought about how lack of innovation was stifling creativity, and that seems to be the approach taken by the League of Legends article. It might have been like how people always say they want a new MMORPG, but when something new comes out and it's not 95% the same as World of Warcraft, they abandon it and go back to WoW. Typical "bored gamers want to do the same thing forever while complaining about grind" stuff.
But then I thought of an alternate viewpoint: that esports are actually starting to resemble real sports, which are stodgy and slow to accept change, rather than online video games, which often make significant changes on a regular basis. Major sports leagues rarely make big changes, and when they do, they're met with skepticism and sometimes outright anger from fans. Just look at the designated hitter rule in baseball, which still sparks lively debates more than 40 years after its adoption in the American League.
Maybe that's not because "fans are jerks who don't like change" but because, for a sports league to grow, it needs stability. The powers that be can't rewrite the rulebook every few years to please the short-term whims of the fans. Minor changes happen every year, whether it's redefining the strike zone in baseball or moving back extra point attempts in football, but truly dramatic changes are rare.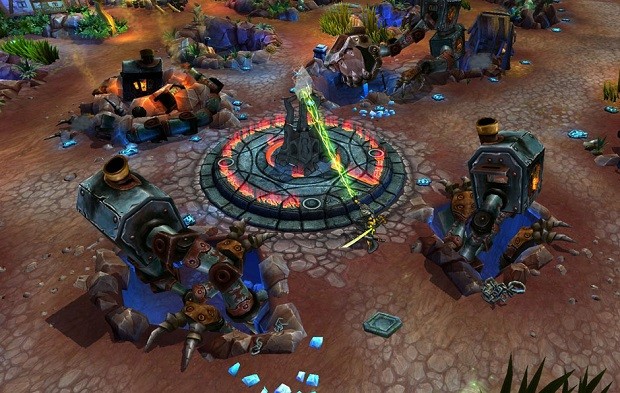 Even cosmetic changes, ones that don't have any effect on rules of the game, can be scorned by fans, as was the case with the underwater map for Dota 2. In 2004, Major League Baseball announced a tie-in with the then-new Spider-Man 2 movie that would have seen bases display the film's logo. It was met with near-universal disdain and MLB scrapped the plan.
Sure, that could be viewed as fans reacting to crass commercialism. Maybe, to some degree, that's what happened with the Dota 2 brouhaha. True, there were "noticeable readability issues," as Kotaku put it, that made the action less enjoyable for spectators, but showing off something that can only be obtained by buying the Battle Pass, at the biggest even of the year, was also undoubtedly a not-so-subtle marketing message.
Even if it wasn't harder to follow the action, would it still have been unpopular? It almost certainly would be in "real" sports. Imagine if, instead of Spider-Man, MLB randomly decided that bases should be red instead of white, or if the NHL decided the red line at the center of the rink should be green -- and not just for St. Patrick's Day games. Boise State might use blue turf on its football field, but I don't think that's going to catch on across the nation anytime soon.
Online game developers often face criticism when major changes are made to their games, which they do only very rarely. Esports-reliant titles need to be even more careful about the changes they make, for fear of upsetting the competitive balance or "meta." It's something sports leagues (usually) do with great care and after a lot of thought, and it might be an example the biggest MOBAs in the world would do well to follow.
Do you want League of Legends or Dota 2 to change? Do you think they can?
---
About the Author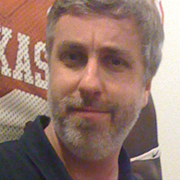 Jason Winter
,
News Editor
Jason Winter is a veteran gaming journalist, he brings a wide range of experience to MMOBomb, including two years with Beckett Media where he served as the editor of the leading gaming magazine Massive Online Gamer. He has also written professionally for several gaming websites.
---
Read Next
You May Enjoy