Ten Years Making Middle-earth Music: Our Interview With LotRO Composer Chance Thomas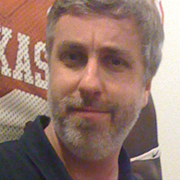 By
Jason Winter
, News Editor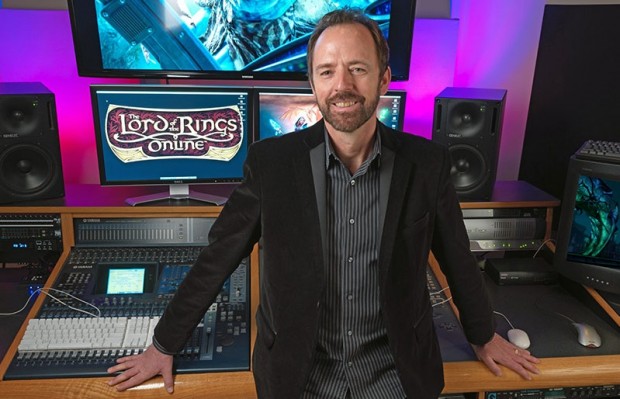 Talk with any Lord of the Rings Online player for any length of time and he or she will inevitably bring up the music at some point. Whether it's the light-hearted melodies of the Shire, the somber tones of Moria, or the rollicking motif that plays across the plains of Rohan, music is intertwined with LotRO more than just about any MMORPG in existence.
Much of that is due to the rich and vibrant world J.R.R. Tolkien created, filling Middle-earth with song – and actually making it a primary factor in its creation. Peter Jackson's movies enhanced the experience, with big-budget scores by Howard Shore to accompany the films' vivid visuals. And for the better part of the last decade, LotRO composer Chance Thomas has engraved his name alongside these greats, forging the soundtrack for a new generation of Middle-earth-loving fans.
MMOBomb was fortunate enough to catch up with Chance just as the Mordor expansion for LotRO went live. He generously provided us with some musical excerpts from Mordor to accompany his answers. Even if you aren't a big fan of MMO music, take the time to read and listen, if only to get an idea for the process that goes into an often underappreciated aspect of video game design.
MMOBomb: How has composing for LOTRO changed from how it was 10 years ago? Did you think you'd still be here, doing this a decade later?
Chance Thomas: The most surface-level answer is that 10 years ago we were just stepping into The Shire with penny whistles and mandolins. Today we are exploring Mordor with contra bassoons, dissonant choirs, bombastic brass, and massive percussion. That is about as different stylistically as you can get. But no, I never dreamed the game would go on for a full 10 years. And now we're starting a second decade. That's incredible to me.
MMOBomb: What composition came most easily to you? Was there a case when you got notes from Turbine/SSG, had an idea, and it just clicked immediately?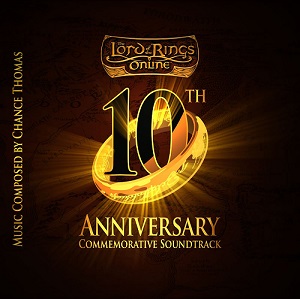 CT: Of all the tracks on the LOTRO 10 soundtrack, the pieces that came most readily for me were those tracks for which I felt the strongest emotional conjuring. I've always approached composing music like a method actor. I try to imagine myself as vividly as I can existing in the world I'm about to score – sights, sounds, thoughts, emotions, all of it. The more vividly I can imagine the world, the more powerfully the music comes to my mind.
Looking back over the past 10 years, a few pieces of music that fit that description would have to include track 1 – The House of Tom Bombadil; track 4 - Ages of the Golden Wood; and track 21 – Shadow of the Argonath.
MMOBomb: On the flip side, what piece gave you the most trouble or took the longest to complete?
CT: The piece that was the most challenging for me was The Grey Havens, track 24 on the album. This was the first piece of music I wrote for the race of elves, and I really struggled to find the right blend of elegance, simplicity, beauty, strength, sadness, and majesty. I'm not sure I ever found it, to be honest! But at some point you have to fill in the blank page and move on.
MMOBomb: Mordor is, of course, a pretty depressing place overall. What did you do for the Mordor score to make sure everything doesn't sound too similar, that it doesn't have all the same "dark, darker, and darkest" feel?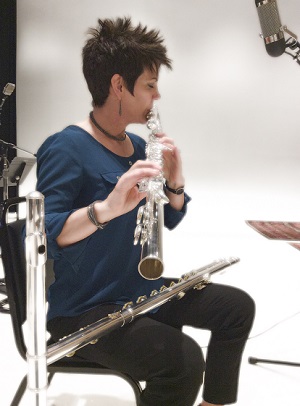 CT: I'll give you a couple of examples. With Dor Amarth, I wanted the music in that area to feel eerie, dissonant, and wide open. But it also needed to possess an aura of mysteriousness and sense of beauty in its own unique way. My solution was to bring flutist Jeannine Goeckeritz into the studio and record her playing low notes, overblows, and various other effects on two different bass flutes and an alto flute. You can see all three flutes in the photo to the right.
After the session, I sorted through all the recordings, looking for combinations that would stack together to create the most eerie, open, and beautiful textures. The result was stunningly effective. Take a quick listen to this audio file:
[audio mp3="https://www.mmobomb.com/audio/LOTRO_Mordor_DorAmarth_sample_01.mp3"][/audio]
This was a terrific texture that I could scatter throughout regions of Dor Amarth. But I needed something thematic to introduce the area to players for the first time, a piece of music which would convey the stifling darkness and imposing might of Mordor. I selected double basses and cello for the initial introduction of the theme, then brought in some truly crushing percussion sampled from a variety of wrecking ball-type industrial noises. That was fun! You can hear an excerpt in this second audio file:
[audio mp3="https://www.mmobomb.com/audio/LOTRO_Mordor_DorAmarth_sample_02.mp3"][/audio]
Let's look at one final example. Deep in the heart of Mordor lies the stronghold of Seregost. Seregost is the castle dwelling of the sorceress Lhaereth, rising above the diseased and decaying filth of Agarnaith. Lhaereth hoped to join one day with Sauron as his spouse in spreading their collective shadow over all of Middle-earth. Sad for her, two hobbits and a gangly river creature found their way to Mount Doom first and ruined her wedding plans.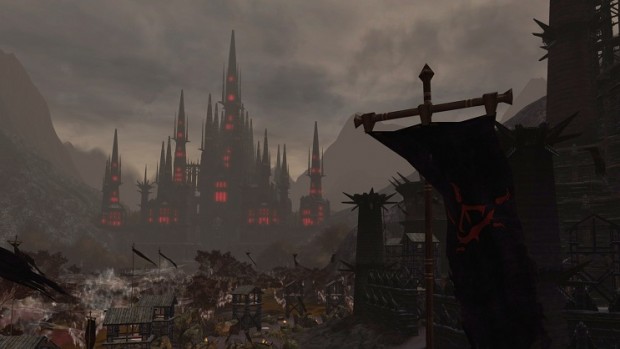 I concluded that Seregost was an antithesis to Elrond's house of light, love, and healing. In a word, it was the anti-Rivendell. So I went back and studied my Rivendell theme (track 18 on the LOTRO 10 album) and decided to compose a negative-exposure mirror version for Seregost, as if you took a darker reflection of Rivendell, then twisted and warped it while dragging it through a sewer, with a sense of lost love, passion, and longing thrown in for good measure. Here's an excerpts of that theme:
[audio mp3="https://www.mmobomb.com/audio/LOTRO_Mordor_Lhaereth_sample_01.mp3"][/audio]
Of course, there's also lots of aggressive battle music and predictably "dark, darker, and darkest" exploration music populating the score. But as you correctly pointed out, there has to be depth, color, variety, and nuance in a music score if it is to succeed in bringing interest and life to a game world.
MMOBomb: You've said that you draw a lot of inspiration from songs Tolkien wrote in the Lord of the Rings books. Orcs aren't exactly known for singing and dancing, so what sources do you use to develop a theme for Mordor?
CT: I've been surprisingly inspired by the diversity of storylines, characters, and locations in the Mordor expansion. When I was getting started, the dev team sent me a thick stack of design docs, including a staggering amount of lore ferreted out and fleshed out by SSG's resident lore master Chris Pierson. Chris even helped me with lyrics for some of the dark and dissonant choral tracks.
The choir actually sings the entire score for Mordor in the Black Speech. And if you translate the words, they make sense and fit the context of the game. For all their Black Speech singing, our singers look surprisingly wholesome in this photo taken at HUGEsound Post Production where we recorded the score: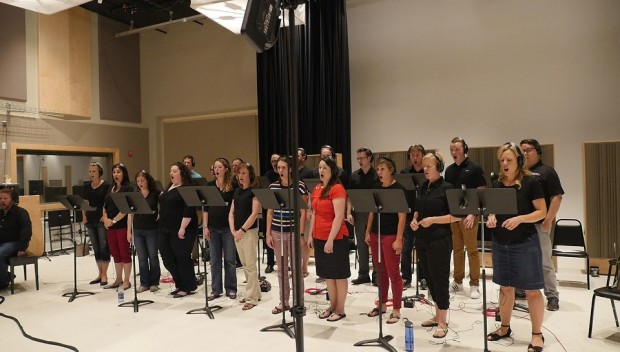 You can hear what the choir sounds like in these two brief excerpts:
[audio mp3="https://www.mmobomb.com/audio/LOTRO_Mordor_Choir_samples.mp3"][/audio]
MMOBomb: I'm sure the typical question you get asked all the time is "What's your favorite piece of music that you've done for LOTRO?" I'll turn that around and ask if there was any piece you could re-do or enhance – sort of like how the opening title music was re-done for Riders of Rohan? Either something you did originally or something that was put in the game during your time away?
CT: We did this for Mordor also. I took the Gondor theme, which was originally penned back in 2003, and built a new opening title screen track around it for this expansion. I also managed to weave in quotes from Hills of the Shire, the first Hobbit theme I ever wrote. So the new music was very much a return to my original roots in LOTRO. FYI, players can hear an extended version of this new music during the coronation of Aragorn later in the game.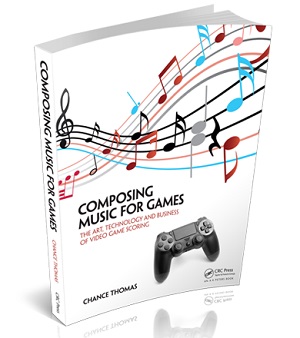 MMOBomb: Last year, you produced a book, Composing Music For Games. I've seen a lot of interviews with game designers, artists, even marketing personnel asking how you get started in the industry. In some ways, that's pretty straightforward: make a small game, do some fan art, make snazzy videos, etc., and hope to get noticed. It doesn't seem quite as simple for aspiring game musicians. What basic tips would you have for someone looking to break into that field?
CT: It is a deep and complex process. To begin, composers need to thoroughly understand the language of music scoring and grasp the timeless principles of scoring that enable composers to convey emotional meaning to an audience. They need a strong handle on applied principles of music design, basic and advanced game scoring techniques, and facility with the technologies involved. That's just a starting point.
Next, they will need to develop savvy with a range of production issues, best practices in setting up and running a business, and of course, networking with potential clients, landing gigs and negotiating contracts. Not to mention taking care of their brain through healthy lifestyle choices for a long and energetic career. And then, they need to give back to the community, as so many have done over the years.
All of this learning is covered in detail in my textbook. Pick up a copy, absorb it, and put it into practice. And in a few years, with hard work and a little luck, we'll see you up on stage at the G.A.N.G. Awards!
---
About the Author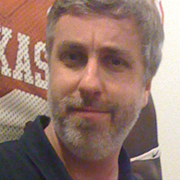 Jason Winter
,
News Editor
Jason Winter is a veteran gaming journalist, he brings a wide range of experience to MMOBomb, including two years with Beckett Media where he served as the editor of the leading gaming magazine Massive Online Gamer. He has also written professionally for several gaming websites.
---
Read Next
You May Enjoy