Game Design Spotlight #8: LotRO's Subtle Approach To Quest Design Immerses Players Willing To Read
MMORPG players are used to hopping from quest to quest, but LotRO shines best in its quest logs.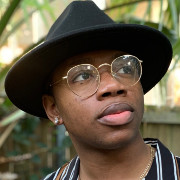 By
Anthony Jones
, News Editor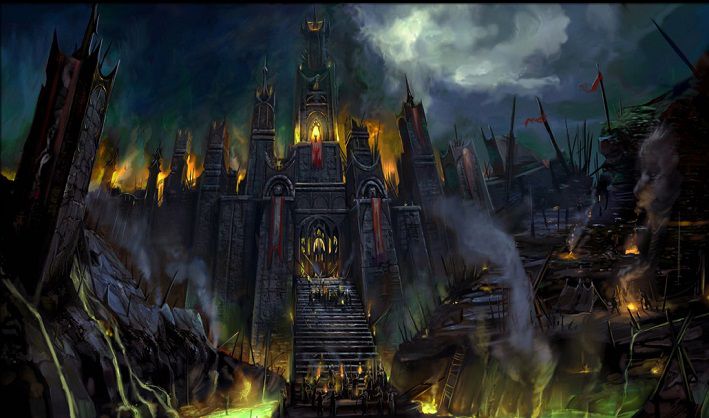 Welcome to the eighth installment of the Game Design Spotlight, a weekly piece where I examine the design elements of various parts of an MMO, such as how a class nails the theme of a combat system and player-friendly features. Last week, we traveled back to Final Fantasy XIV to scrutinize Aether Currents and wonder, could there be more to it besides how great it is now? Today, I will discuss one of the older titles still kicking around and putting out new content: The Lord of the Rings Online.
I am not a massive fan of his series, but J. R. R. Tolkien's novels like The Hobbit and The Lord of the Rings have inspired many present fictional works and I appreciate their footprint across different entertainment mediums. One of those iterations, LotRO, works in tandem with his publications narratively, stringing together an ostensibly infinite iceberg of lore in MMORPG format. And yes, it can be daunting.
However, the consistent self-contained stories players encounter over the game keep its formidable chronology at bay until in-game events build and align with the novels. These digestible tales blending into the epic adventure are arguably the best parts of LotRO. They are only successful because developer Standing Stone Games commits to a subtle approach to quest design. Quests seek to amplify the immersion of players willing to read quest logs and pay attention to contributing elements in a zone that rallies its overall concept.
Cutting Down Quest Bloat
LotRO approaches MMO quest design like an author layers their novel: Anything written is servicing a thematic purpose or intently producing some aspect of the universal story. There are no throw-aways, only potent or lackluster attempts at creating a quest that maintains relevance and expands the game world.
If we look at frontrunner games like Final Fantasy XIV and World of Warcraft, fetch quests, kill quests, and the like are a dime a dozen. LotRO does not present a revolutionary design choice to supersede them, but fleshes quests out in areas where those games would cut around to save time for pivotal set pieces.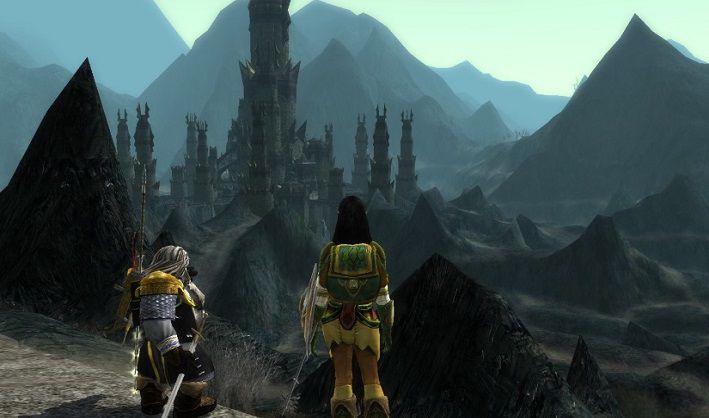 Additionally, Standing Stone Games has cut down quest bloat altogether. In starting zones, you will receive a linear questline. Side quests for extra bits and bobs are also relevant to your main endeavor, unlocking when finishing specific main scenarios nearby. Players will feel guided from quest to quest - almost like reading a novel - and, from my experience, all of them never felt unnecessary or out of touch with what I was doing. Partly because the picture the devs were painting was genuinely engaging and supported by subtle quest design decisions.
Setting The Scene
Players starting the game as the Man or Hobbit race in Bree-Land will enter Archet Dale as their starter zone. Here, you stumble upon a once thriving and busy town, suddenly cut off from the surrounding lands due to brigands known as Blackwolds. These men are financed by the agents of Angmar and seek to control the town of Archet, where you happen to be just in time to do something about it.
Early quests flitter between introducing yourself to townsfolk skeptical of your curious arrival with companions seeking refuge. Soon, you offer to assist Captain Brackenbrook, the head honcho of the town, to gain favor with the citizens. The quest log that pulls up from NPC interaction explains objectives in a usual manner to other MMORPGs but has a tinge of novelty. Alongside the phrases of the quest giver are descriptions befitting a novel and voiced lines adding to the colorfulness of the situation.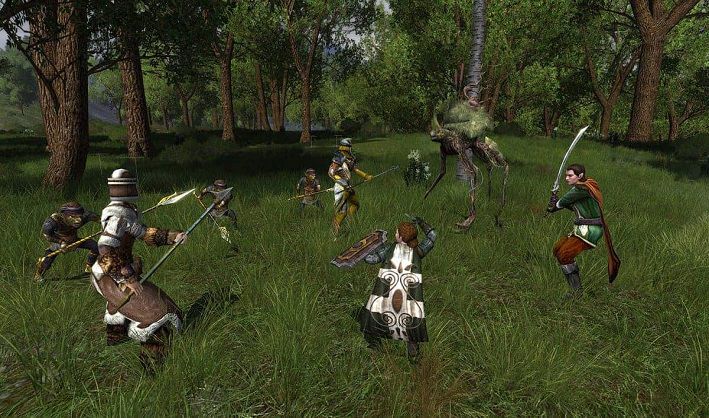 After you accept the quest, a blue quill with a silver ring will float above their head, offering additional context that wraps up the past discussion or presents new info. It is a nuanced feature, but as the questline to save Archet from the Blackwolds intensified, these blue quills sometimes revealed upcoming premonitions and personalized NPCs.
Furthermore, NPCs would shout at your character depending on where you are on the main questline. A quest given by one of the trusted village sentries led to a swift betrayal, exposing the guard as a sellout to the marauding Blackwolds. No matter how things developed after discovering this news, the guard would yell that no one would believe a total stranger anytime you passed him, and he was right.
The proof Captain Brackenbrook would believe in is the Blackwolds you will discover across the zone. A slight jog into the surrounding forest would reveal Blackwold scouts hidden closely behind thick trees, later a group of them blocking off a passageway to a nearby village. From start to finish, Standing Stone Games continues to up the ante with a consistent pace of engrossing quests, each building on the previous and elements such as sound design, the zone layout, and more contributed to the self-contained story. In the end, it leaves an impression on you.
Walking Away With A Memory
LotRO has a collection of short stories you would expect in a massive world with an extensive history. These stories are delivered best through the design of their quests, giving the cyclical activity of picking up and completing quests substance.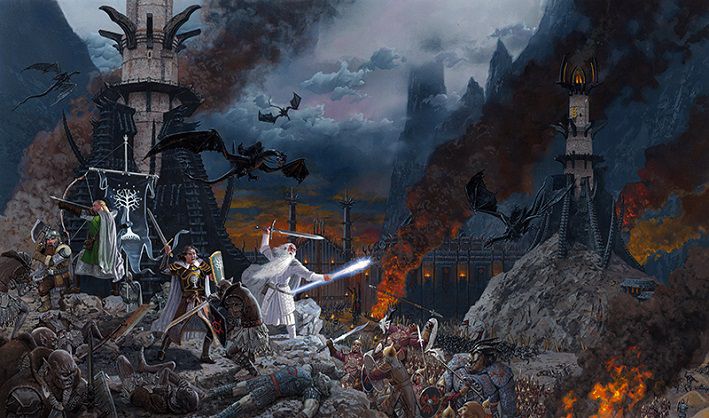 Not every objective will be as impactful, but for those that are, the immersion you receive by allowing the game to take you on a journey is memorable. Questing is often not my favorite activity in these games because I can face roll through them (yes, you can do this in LotRO), but the quality behind the setup and execution of the LotRO quests makes each sequence up to the big baddies worthwhile. You averted a crisis, made bonds with NPCs who once doubted you, and found your footing as a hero in a world needing hope.
That concludes another week of the Game Design Spotlight! If you ever played LotRO, do you enjoy questing in-game? Is there a particular questline that sticks with you? Let us know below! Also, feel free to comment on games or features you would like me to cover for future stories if you have any suggestions!
---
About the Author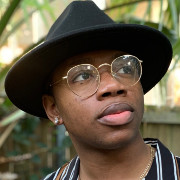 Anthony Jones
,
News Editor
Anthony Jones is a gaming journalist and late 90s kid in love with retro games and the evolution of modern gaming. He started at Mega Visions as a news reporter covering the latest announcements, rumors, and fan-made projects. FFXIV has his heart in the MMORPGs scene, but he's always excited to analyze and lose hours to ambitious and ambiguous MMOs that gamers follow.
---
Read Next
You May Enjoy