Interview: Trove's Team Launches Lunar Plunge And We Ask About The Transition To Gamigo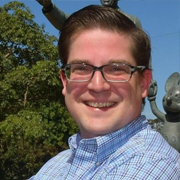 By
Michael Byrne
, Editor in Chief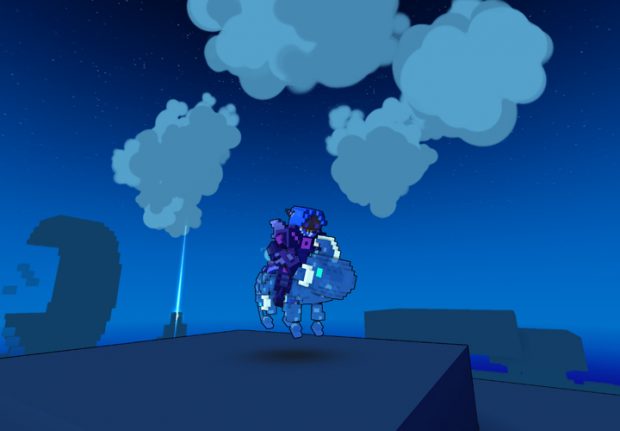 It's been almost 2 years since gamigo purchased the assets of now defunct developer Trion Worlds. In that time we've seen a fair amount of content updates to Trove while other games in the stable continue to languish in unofficial maintenance modes, only receiving the usual yearly event updates. As Trove starts off the Lunar Plunge event today, an event that gives players the chance to explore starfall invasions and dig more into the game's lore all while collecting rewards like the Spectral Starlotl mount, we sat down and chatted with the team about what makes Trove different than other gamigo titles and what players can look forward to in the future...and maybe got a hint or two about some in-game Easter eggs.
Magicman (MM): Thanks for joining us today! Can you introduce yourself to our readers and give a little bit of a description of what you do day-to-day on Trove? Sometimes job titles really do not do the trick.
Coby: Hello, I'm Coby "Meowser" West (Designer) and I help come up with and implement the majority of the events that Trove runs. I also help out with the general game design and answering team questions when I'm not worried about getting the next few months put together.
Neli: I'm Neli "Laserface" (Product Manager) and I'm the one who takes care of the business side of things for Trove and acts as an interface between all the other departments involved in creating our game.
MM: In a few months here, we will be hitting the 2-year mark from gamigo's purchase of Trion Worlds' assets which, obviously, included Trove. Big picture, how did that purchase reshape or redirect where the Trove team was headed with the game?
Neli: We didn't stray too far from the direction the game was heading with Trion. After the gardening update, we continued the development of new, engaging content for the game as you can see in our latest release, Delves.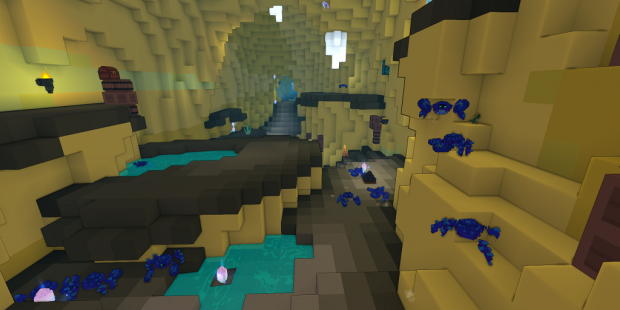 MM: What has been the best part of moving from Trion Worlds to gamigo's leadership? The worst or most challenging?
Neli: There were many changes that were introduced after the acquisition, some of them challenging but overall resulting in a positive outcome. The dev teams were adjusted to a more sustainable business model, which we had to, of course, familiarize ourselves with in the first weeks. As a globally operating publisher, gamigo profits from various synergetic effects thanks to their broad portfolio of media and tech solutions.
MM: Trove seems to be the "darling" of the remaining Trion assets. It is the only title with meaningful new updates made to each platform and new content comes at a more normal pace. Why has Trove seemed to stand alone like this compared to say Rift or Defiance which seem to only get recurring events or small new content events instead of the updates we see Trove getting?
Neli: Trove appeals to a wide variety of players and we see great potential in the title and its qualities that make it stand out. We're working hard to continue to improve to Trove and add new contents to the game at a regular basis.
MM: Speaking of Trove updates, the most recent update, Delves, has now been available on PC for a while and consoles for about 2 weeks. How has the reception been among the player base?
Neli: Delves has been very well received among our players, with almost everyone going Delving regularly in their preferred mode. I have to admit that my favorite is running against the clock in Challenge Delves!
Coby: I agree with what Neli said, I think we gathered a lot of really great feedback during the time Delves was on PTS that helped us put out a polished and well liked update for its release on PC and Console.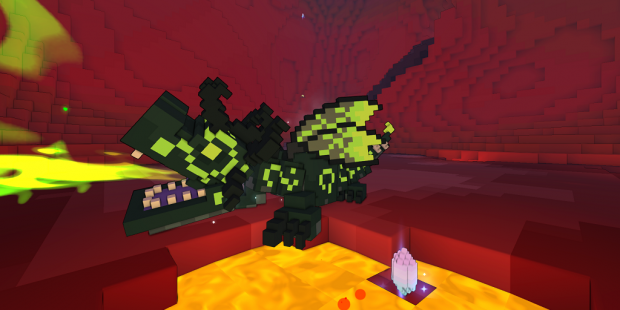 MM: What are some of the most liked features of the update?
Neli: I would say it's all the new content to explore- have you had a chance to check out all the cute mounts and allies we added?
MM: Conversely, what are some features or items that, based on feedback, may need to be reworked a bit more than the team originally thought?
Coby: The challenge mode in Delves is something we are still looking at tweaking and modifying to make sure it is hitting the correct spot for players.
MM: Since we last spoke, there has been a lot of discussion globally about loot boxes, particularly those that can be purchased with real life currency. Have these discussions impacted plans for Trove's monetization yet? If so, how and if not, will they as legislation becomes more and more prevalent?
Neli: We feel like we have found a good balance in terms of monetization in Trove but, of course, are closely monitoring the discussion regarding this topic and are putting a great effort into making Trove an enjoyable experience for all our players.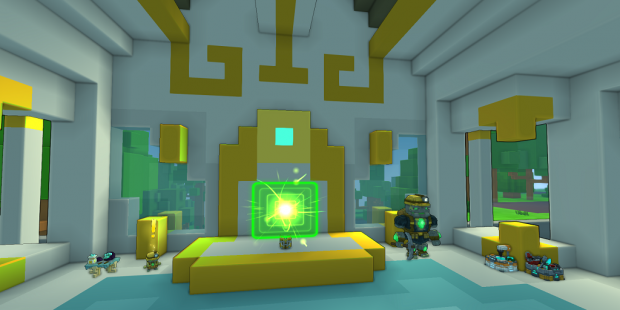 MM: Where are we going next in Trove? What is the next "big adventure?"
Coby: I'm looking forward to players learning more about what actually happened between the Sun and Moon Goddess. Without giving too much away, it should become clear soon that we may not have the whole story.
Neli: Oh, and we want to help everyone have an easier time getting into Trove and getting to know a lot of the elements we have in the game so we're working on a surprise there, too!
Coby: 🤐
MM: What is something you have always thought would be great to have in Trove but just have not been able to do, or do "yet"?
Coby: I touched on this a bit in the last question, but I think Trove has some fantastic lore that has never been released or explored. I'm looking forward to getting into that more with events and content drops in the future.
Neli: I'm in love with our dragons, so I'll say that I'd love to see a new one!
MM: Anything else you would like our readers to know about or any hints on some nifty Easter eggs to hunt down while we are delving?
Neli: I'm sure you have found the First Scenario?
Coby: I've heard rumors of a library down in the depths!
We'd like to thank Coby and Neli for spending some time answering our questions. The Trove Lunar Plunge runs until August 18th on all platforms. You can check out the details and the full rewards list on the Trove site.
---
About the Author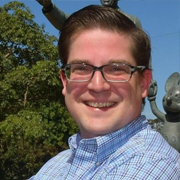 Michael Byrne
,
Editor in Chief
Mike "Magicman" Byrne has been a part of the MMOBomb family for years and serves as the site's current Editor-in-Chief. His love for MMOs and gaming in general has led him to covering games for numerous gaming websites including Gamebreaker TV and XIV Nation where he proudly displays his fanboy flag for FFXIV:ARR.
---
Read Next
You May Enjoy