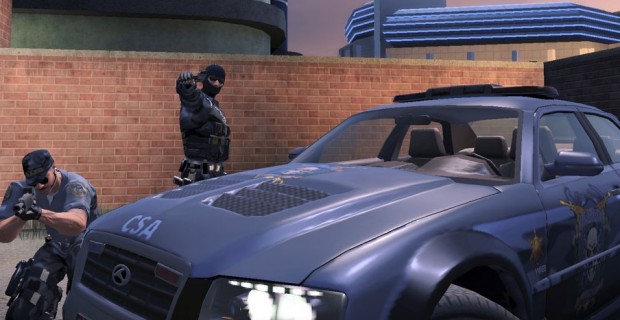 It's been over two years since we heard about GamersFirst's plans to bring APB: Reloaded to consoles. It made it to Xbox One last year, and today it finally makes its debut on the PlayStation 4.
GamersFirst is calling it a "soft launch," which means it will have "limited public announcements," but the game is fully playable. Logging into the game during this time will net you some freebies, and if you log 10 hours during the month, or until the first patch (whichever comes first), you'll get a special "Founders" tag.
Once the launch has been sorted out, the APB team will move on to completing the much-ballyhooed PC engine upgrade, which has been in the works for over three years. Check out the post on the APB: Reloaded dev blog for complete details on the PS4 launch.