ArcheAge Goes F2P In Korea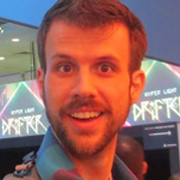 By

Michael Dunaway, News Editor
June 14, 2013
Multiple outlets are reporting that ArcheAge will go free-to-play in Korea on July 3. XLGames will no longer sell time cards for the game, instead allowing players to purchase 30- and 90-day premium packages that confer advantages such as the ability to own a house, vouchers that can be exchanged for buffs, and so on.
The time cards cost the equivalent of $17 USD for 30 days and $42 USD for 90 days.
What does this mean for when ArcheAge comes to North America, under the auspices of Trion Worlds? At the very least, it's the first inkling we've had that indicates the game could go launch as a F2P title in NA, but it might also require a box purchase and maybe a sub price, but shift a few months later to a F2P model, in order for Trion and XLGames to realize a little extra profit early on.
If it does go F2P in NA, we'd expect that it won't rigidly follow the Korean model and pricing -- $17/month is more than Americans are used to playing for an MMO -- but instead have something like an optional subscription for $15 or less a month with (of course) cash shop goodies available for sale, keeping more in line with Western F2P practices.
In any case, it'll be several months before the game comes to our shores, which should give Trion enough time to work out the kinks with its F2P implementation in Rift. I wouldn't say that it's automatic that a NA ArcheAge cash shop would have the same features as Rift's, such as high-level armor for sale. Rift and ArcheAge are two very different games, and XLGames will certainly have some say in how things are handled and what's offered.
Got a news tip? Contact us directly
here
!
---
About the Author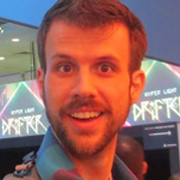 Michael Dunaway
,
News Editor
Michael Dunaway has been part of the MMOBomb team for years and has covered practically every major Free-to-Play title since 2009.
---
You May Enjoy