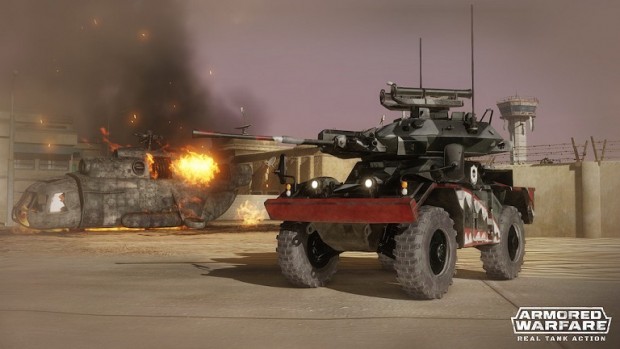 Armored Warfare will roll onto the PlayStation 4 in 2018, My.com revealed today. The tank shooter will hit Sony's console in the early part of next year, bringing with it all the tanks, gameplay, and modes from the PC version.
The PS4 page for the game is already live and invites players to sign up early to try the game. Doing so will net you a limited edition LAV-150 90 tank destroyer with a special "mercenary" paint job.
When it arrives on PS4, Armored Warfare will include all five types of tanks and all game modes, including Global Operations, co-op missions, and standard PvP matches. You can learn more about Armored Warfare on PS4 on the game's website.