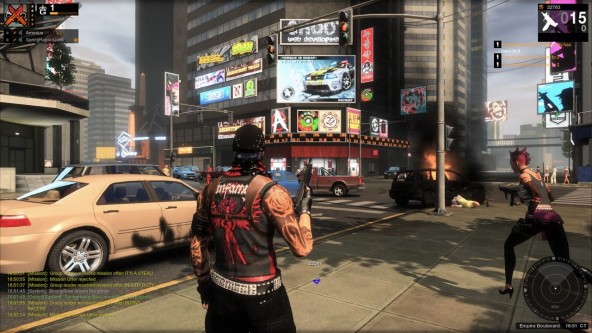 After five years and over $100 million in development costs, Realtime Worlds' All Points Bulletin launched in late June/early July (depending on your region) of 2010. In September, it shut down and RTW laid off its staff.
You probably know the rest of the story, which is still underway: APB was purchased by GamersFirst, which rebranded the game as the free-to-play APB Reloaded, and it's still going today, recently launching on Xbox One.
Today Eurogamer posted a piece that went into further detail regarding the Scotland-based developer's downfall six years ago, most of which can be boiled down to a lack of planning and poor scope management. It's an engaging read, even if you already know most of the details, and one that would seemingly be duplicated in large part by 38 Studios just a few years later. And years before the infamous Firefall bus, RTW "paid £35,000 to customise a truck which would then go to truck shows and events while they were in the country."
The article also references ex-RTW employee Luke Halliwell's blog posts about the studio, written as the shutdown and layoffs were occurring, which offer more insight into the tragic process. Say what you will about the current incarnation of All Points Bulletin, at least GamersFirst shows a basic level of competence in running an MMO that the heads of Realtime Worlds simply lacked.