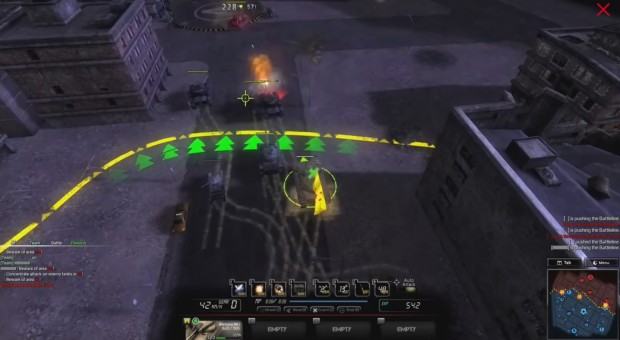 Remember Bandai Namco's Battleline: Steel Warfare, a Western port of Korean tank-battling title Blitz2: Battleline? We wouldn't blame you if you had; all's been pretty quiet on the Western front for well over a year now, and it seemed as if the title had waved the white flag at the prospect getting a foothold in North America.
That appears not to be the case, as BattleLine emerged on Steam over the weekend, "back and better than ever" according to the press release. That includes faster leveling and unlocks, as well as "big plans on the horizon, including World War." If you played previously, all your progress on your original Battleline account is still there, as well as beta rewards.
As a reminder, Battleline is more MOBA than World of Tanks; you can check out our full review here. Or just hop into the game itself, which has a 70% positive rating on Steam as of this writing.