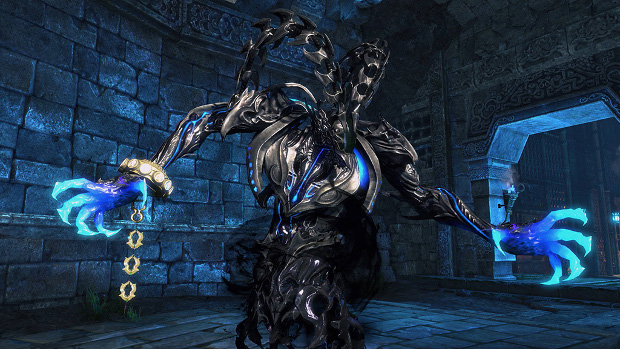 Blade & Soul's next content update is on the horizon. Slated for March 2, the Unchained update will introduce an all new class — the Warlock.
The Warlock uses mid-range abilities, executes quick combos, and can summon a demonic Thrall. More information on this new class will be released on "Warlock Class Week" starting February 22.
In addition to the new character, players will also have access to two new dungeons. The Naryu Labyrinth is a Heroic dungeon available in both 6 and 4 player versions that offers a 3-stage encounter designed to challenge max level players. Upon completion of an encounter, a door to the next area of dungeon will unlock at random, giving players the chance to have a different experience every time they enter.
The 8th floor of Mushin's Tower will also be made available. This is the final floor of the tower and pit players against an ethereal manifestation of Mushin himself.
More information on the update can be found on the Blade & Soul site.