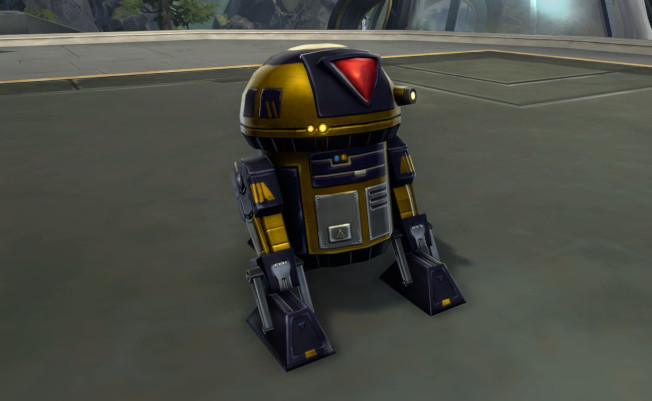 It's that time of year again, and Star Wars fans everywhere are ready to celebrate. This Saturday is May the 4th. As is customary, the Star Wars The Old Republic team have planned something special for all of its players.
This year, players who log in by May 6 will get their own M4-YA Astromech Droid mini-pet. The little dude, which you can see above, is a spiffy gold and blue droid that looks like he might have a lot of attitude.
As part of the celebration, the SWTOR team is also offering players discounts on several items in the Cartel Market — even mounts.
50% off all collection unlocks
50% off all Appearance Options and Appearance Designer changes
40% off all available Stronghold Decorations
35% off all available Mounts
Just as with the droid, this is a limited time thing and players hoping to cash in on any of the deals will need to do so before May 6.