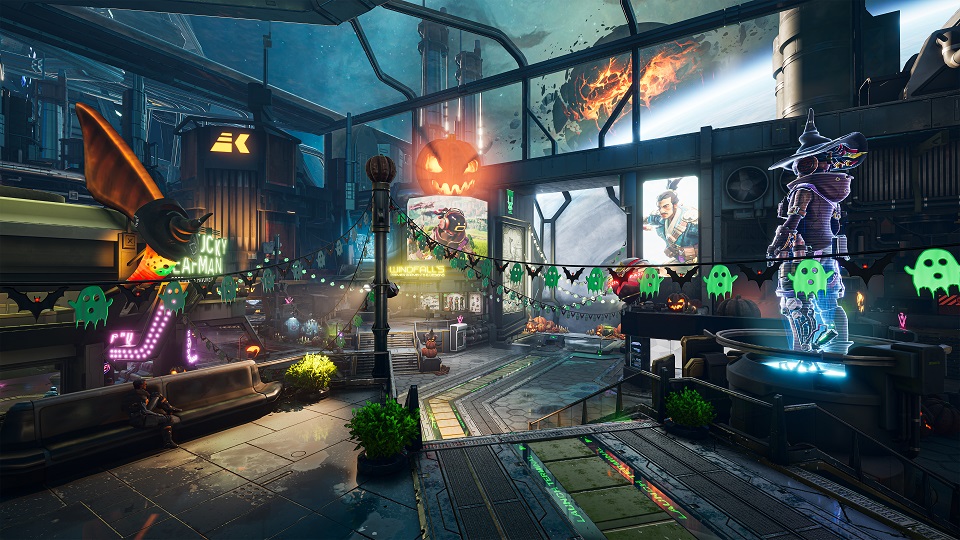 There's only one week left for every game under the sun (and moon) to get in its Halloween event, and The Cycle is sliding in just under the wire. Prospect Station has been spook-ified, while on the surface of Fortuna III, "a malicious spell has turned Brightcaps into pumpkins and eggs into cauldrons." Additionally, grenades look like jack-o'-lanterns, which are probably just an Osiris experiment gone wrong.
Rewards for this week's challenges are also a little different, and include a Leafenstein and "Rest in Foam" banner, as well as Leafenstein and Pumpkin sprays. You can also pick up seasonal weapon charms in the shop.
The Halloween festivities in The Cycle run until Nov. 8. You can learn more about it, as well as the rest of the various bug fixes and changes in today's update, on The Cycle's website.