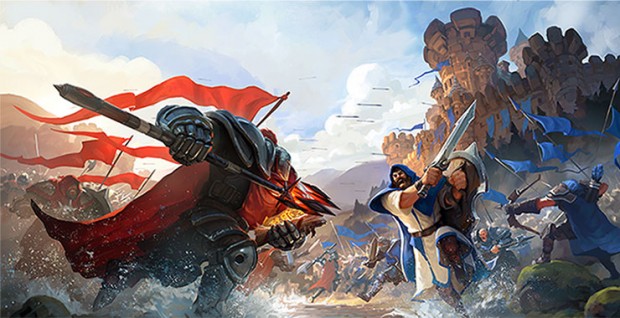 Looking at the calendar, it appears as though Sandbox Interactive's Summer Alpha event for Albion Online just managed to squeak by and actually qualify as a "summer" event. The Alpha test for the old-school, cross-platform Ultima-inspired Sandbox MMO was set into motion yesterday; and sees its founders along with lucky Alpha key recipients diving into the latest Alpha additions including mounts, guild alliances, player cities and new castle mechanics.
For those who've signed up for the Alpha and have yet to receive an invite, Sandbox Interactive is selling founders packs, which grant players immediate access to the ongoing Alpha for $49.95. Players can also simply choose to watch others Stream Albion Online during a special Twitch event this week; which sees several Youtube and Twitch personalities duking it out in the name of guild supremacy and online marketing.
Throughout the ongoing live-stream events, Sandbox Interactive devs will be stopping by to answer player questions and doll out free Alpha codes.