Death Dealers: Warframe Update 10 introduces Nekros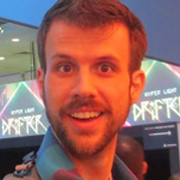 By Michael Dunaway, News Editor
September 16, 2013
Last Wednesday I streamed Warframe on our Livestream show Bomblive, only to realize Warframe was on the cusp of yet another game changing update. An update that brought the power to rip souls from enemies and summon an undead army to fight for you. Why couldn't I have just waited?!
Update 10: Shadows of the Dead brings new environments, weapons, mods, and UI improvements to the MMO. The most significant additions in Update 10 have to deal with the new Necromancy Warframe Nekros and two new modes.
Nekros possesses a mix of utility spells and unconventional damage abilities. Like previously mentioned, Nekros can use his ability Soul Punch to literally punch the souls out of his enemies. The impact is so forceful that any enemies directly behind the unlucky grunt are damaged by the flying soul. Nekros can also fear surrounding enemies, disintegrate enemy corpses for a chance at more loot, and resurrect those he's previously killed in battle as his own undead police force for a short period of time. Not a bad party trick.
Survival mode gives players a chance to fight against increasingly difficult waves of enemies. Unlike other Survival modes, players will also need to watch their oxygen levels, yes even Warframes must breathe. During the five minute challenge, players will gradually lose oxygen until they suffocate. In order to prevent their untimely demise, players must replaced their depleted O2 by killing enemies.
The Conclaves mark the addition of the first non clan-based PvP mode, with players challenging one another in 1v1 and 2v2 conflicts across the galaxy. Each arena posses a Conclave rating which prevents high level players from entering in low level arenas. This ensures players are matched against those of similar item levels. Watch the tutorial below for more details:
Update 10 is live on the Warframe servers now. You can read the full patch notes by visiting the official site here.
Got a news tip? Contact us directly
here
!
---
About the Author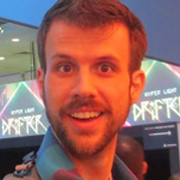 Michael Dunaway
,
News Editor
Michael Dunaway has been part of the MMOBomb team for years and has covered practically every major Free-to-Play title since 2009.
---
You May Enjoy