Fiesta Online: Expedition to Adealia expansion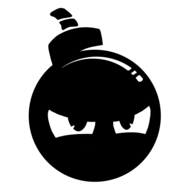 By

MMOBomb Staff,
December 7, 2011


It's been more than a year since the last major expansion to Outspark's flagship franchise, Fiesta Online, and much excitement is building for the next chapter in this fantasy free-to-play MMORPG.
Set to launch this winter, the Expedition to Adealia expansion delivers an array of whimsical characters, powerful allies, terrifying monsters, and magical landscapes to the world of Isya and introduces a clandestine continent that casts a halo of hope over the vast darkness that surrounds it.
Players begin their journey by joining a team of explorers who long ago came to Adealia to establish a great settlement with the natives; however, despite the peaceful village they built, the world surrounding their retreat is far from calm and tranquil. With a surprising and violent raid from the indigenous Doomed Elves, the Adealia village is thrown into chaos.
As mighty champions dispatched to battle the evil that consumes the land, players visit exciting locales like the bustling city of Adealia Village and encounter wary residents that boast vulpine features and the cunning traits of foxes. There are also dangerous regions like the phantom-filled Psiken Garden, where ghostly apparitions lurk in the shadows, and the fertile plains of Kahal, where a variety of exotic beasts roam a thriving, but deadly, savannah.
The Expedition to Adealia expansion also includes other features. The maximum level in game will be raised, allowing players to increase their stats and strengthen their heroes. There's also an open world dungeon with big bosses dropping outrageous loot for those that best them. In fact, there's so much content being added to the game that in the weeks leading up to launch, the Fiesta community is being treated to exclusive reveals of the new world.
Find more about Fiesta Online at http://fiesta.outspark.com
Got a news tip? Contact us directly
here
!
---
You May Enjoy