Final Fantasy XIV Live Letter Reveals 6.2 Launch Date, Shows Off Upcoming Content
Get a look at upcoming raids, tribe quests, duty support, Island Sanctuary, and more.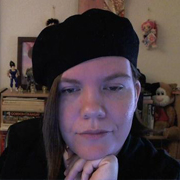 By QuintLyn Bowers, News Editor
Posted: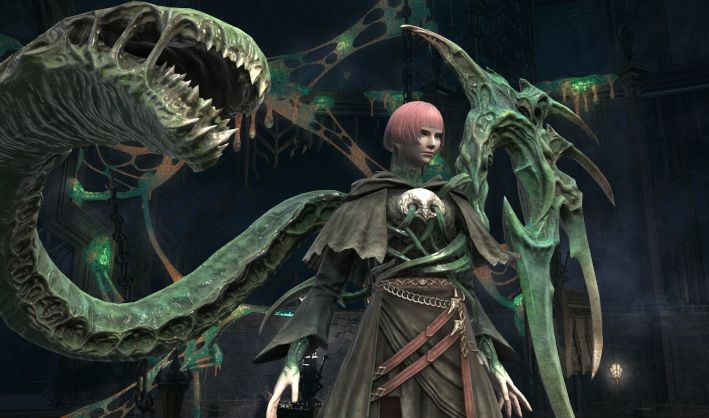 Okay raiders, if you haven't cleared P4S yet, get on that. You have about two and a half weeks until the next tier hits. We know this because Live Letter 72 aired early this morning, providing players will all kinds of information on the upcoming 6.2 update, including the drop date. We guessed lucky. It is dropping on August 23. And since the savage raid tier is coming a week later, that means all you serious raiders need to be ready by August 30. Thanks to a recent interview with Yoshi-P, we already know that tomes will be dropping at their normal time, giving raiders a bit of a head start on their gear. By about 900 tomes, in fact. Don't worry, according to Yoshi-P, this shouldn't hurt the challenge, because the raid tier is more difficult than the last.
Of course, the upcoming line of patches tied to 6.2 aren't just about raiding. There's quite a bit to look forward to – enough for a 3-plus hour stream with more to come at a later point. In fact, the trailer alone offers players a lot to look forward to. It also gives them some stuff to ponder over. There are some mysteries that still need solving.
In today's stream, Yoshi-P covered several topics about the upcoming content. The stream was a mix of information on 6.2 and 6.25 content. The stream more or less got into the meat of the content starting with the previously mentioned raids. While some of the details we already knew, the trailer offered us a teasing peek at the raid's story, giving a glimpse of the characters, including a mysterious white-haired individual holding a red version of Lahabrea's crystal. Let the speculation begin.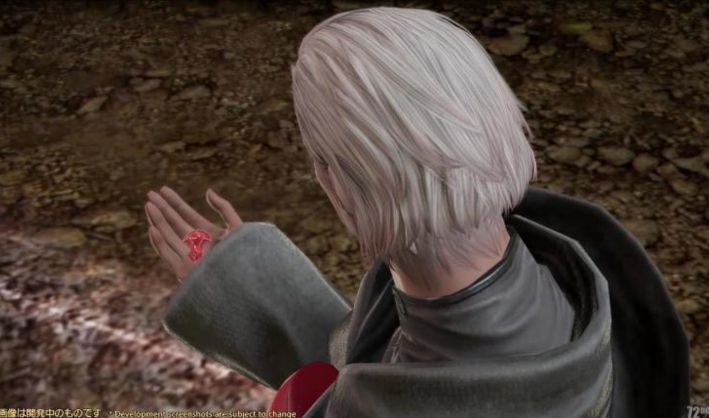 The next topic was the Sephirot Unreal Trial. Apparently, Yoshi-P views it as the peak difficulty trial, noting that they'd toned things down a bit after that. They didn't delve into the trial too much beyond that. It makes sense. Most players have seen the Sephirot as it's exited and are familiar with the story. So, just be ready to be beaten up by him again.
Continuing in the 6.2-specific content, players were offered a look at the updated main Scenario Quests from ARR and Heavensward. Duty support has been added for five dungeons, as mentioned in the Yoshi-P interview. The Steps of Faith is now a solo quest battle. And, Thornmarch has been revamped. Since, by the time we get to Heavensward, we're more or less accompanied by someone the whole time, the new duty support dungeons will reflect that. So, be prepared to have Alphinaud, Eistenien, and others along for the ride – rather than an unknown adventurer or Grand Company member. Finally, as for Thornmarch, the rework makes it more straightforward and easier – the normal mode, anyway. The Extreme will stay the same as before.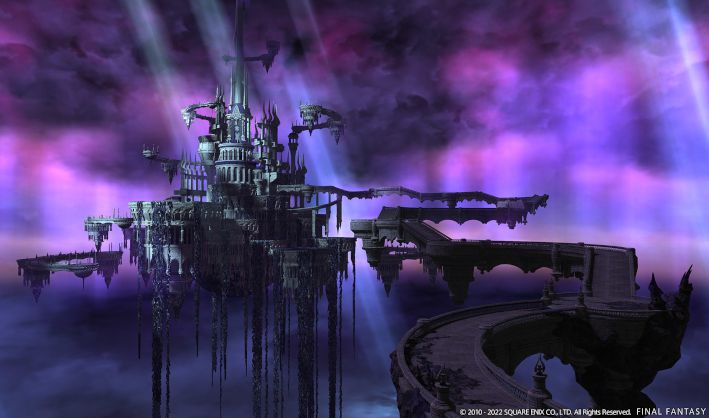 As for the other group content, the upcoming dungeon The Fell Court of Troia, all we really know is what we see in the video, and that's where players will unlock more of the mysteries of the Thirteenth Shard.
In more light 6.2 content, Yoshi-P also offered a lengthy look at Island Sanctuary. Aside from what we already know, about the currency and how it won't tie into the rest of the game, the team really wanted to show how the system works. So, he spent around thirty minutes running through a tutorial, showing off gathering, farming, crafting, building, and more. There's a lot that can be done and, yes, there are some mounts tied behind it. But, from the looks of it, it will take a long time to get far enough to get them. The island is HUGE.
Continuing the 6.2 content, Yoshi-P went over Job adjustments in PvE. They intend to be a bit more open about why and how they're adjusting things and are starting the process by releasing patch notes on the job guides. The current adjustments will focus on Crit/DH. Currently, some of the actions that guaranteed Crit/DH don't benefit the party so this will be adjusted.
On the PvP side of things, Hidden Gorge has seen some love, Series 2 will start when 6.2 drops and bring new rewards, and Crystalline Conflict will have several new adjustments. For those wondering, if you haven't obtained all of Series 1's rewards, they will still be there to claim while Series 2 is going on. As for the CC adjustments, a new chart explaining the ranking process was revealed. For the most part, players will rank as they had previously, but there is a catch. Once you hit Diamond, you're going to have to work to stay there, as both Diamon and Crystal ranks can be demoted depending on their performance.
The idea is to encourage players to work hard to stay on top. But, don't worry, if you are demoted, not everything will be lost. Your progress will remain when it comes to rewards.
Returning to raids, Yoshi-P did offer a look at what players can expect from the first raid in the new batch, including the name of the first boss – the Proto-Carbuncle. He looks challenging. There's also a tree-type boss. And, since new raids mean new gear, they showed us three sets of those as well, including the new crafted gear, the normal raid gear, and the savage raid gear. Things are getting fancy. And there's some good news where they're involved. The amount of work required to get your savage gear has dropped a bit as only four Abyssos Mythos II are required for gear instead of the normal 6. This only applies to this raid set.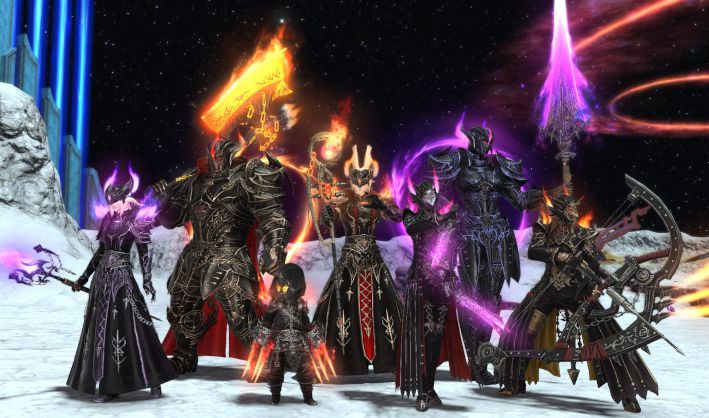 Heading into 6.25 content, viewers got a peek at the Omicron tribe quest and some of its rewards. Get ready for a space jellyfish mount in exchange for helping our robotic friends build the bar at the end of the universe.
Also coming in 6.25 are the Variant and Criterion Dungeons. Variants are intended to be a bit more relaxed and can be taken on by one to four players. There are no role restrictions. Job changes are permitted. Enemy strength is determined by party size. There are also several routes to take. In order to get the whole story, players will need to do that. If there's more than one player in a dungeon, they'll have to vote on which route to take. So keep that in mind when selecting a party.
As for Criterions, these are definitely more hard core. It seems they will be more difficult than savage raids, as Yoshi-P compares the bosses in the normal mode of the Criterion dungeon with the savage raid tiers, saying that the first boss will be like "floor 1.5" the second like floor 3, and the third like floor 4. We assume 1.5 simply means it will feel like somewhere between 1 and 2. And then there's a Savage difficulty. Effectively, it may be a good idea to complete your savage raids before attempting the Savage Criterion Dungeon content.
Got a news tip? Contact us directly
here
!
---
About the Author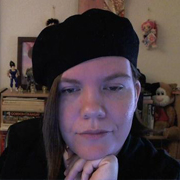 QuintLyn Bowers
,
News Editor
QuintLyn is a long-time lover of all things video game related will happily talk about them to anyone that will listen. She began writing about games for various gaming sites a little over ten years ago and has taken on various roles in the games community.
---
Read Next
You May Enjoy