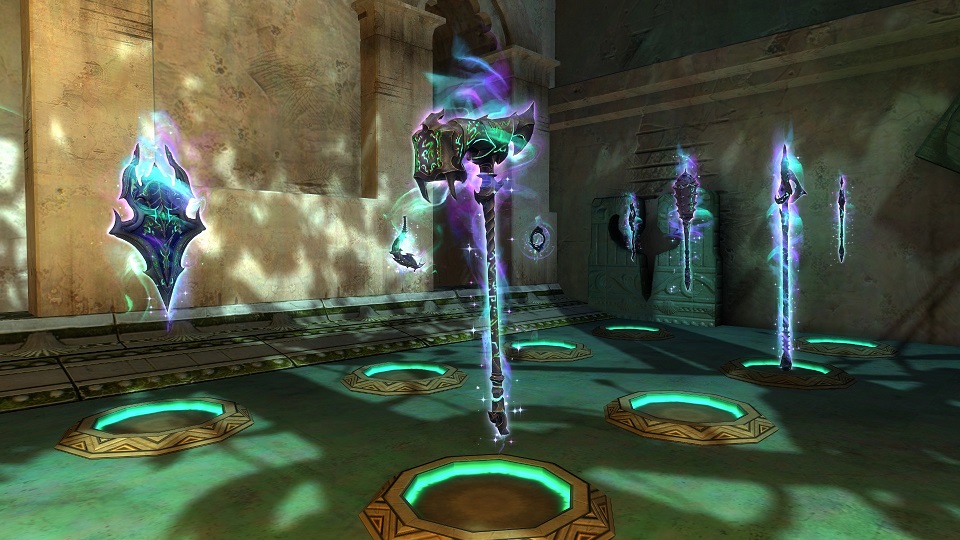 ArenaNet has a Wintersday present waiting for Guild Wars 2 players, and you don't even need a tree. Well, it comes through in-game mail, and mail is typically made of paper, which comes from trees, so trees do figure into it, in a roundabout fashion.
From now until Saturday, Dec. 26, you can log into GW2 to receive a free Black Lion Claim Ticket in the Gem Shop. Once you receive your ticket — through in-game mail, as noted above — you can cash it in with the Black Lion Weapons Specialist in the Vaults in Lion's Arch. Weapon skins there go for one to three tickets, with the cheapest being the Shimmering Aurora skins that were just added to the game in last week's update.
If you want more than that, you'll generally need to acquire Black Lion Claim Ticket Scraps through Black Lion Chests; 10 of those will net you another full Ticket. In other words, you'll need a lot of Black Lion Keys, which cost Gems (i.e. money), as well as a lot of luck — but mostly money.