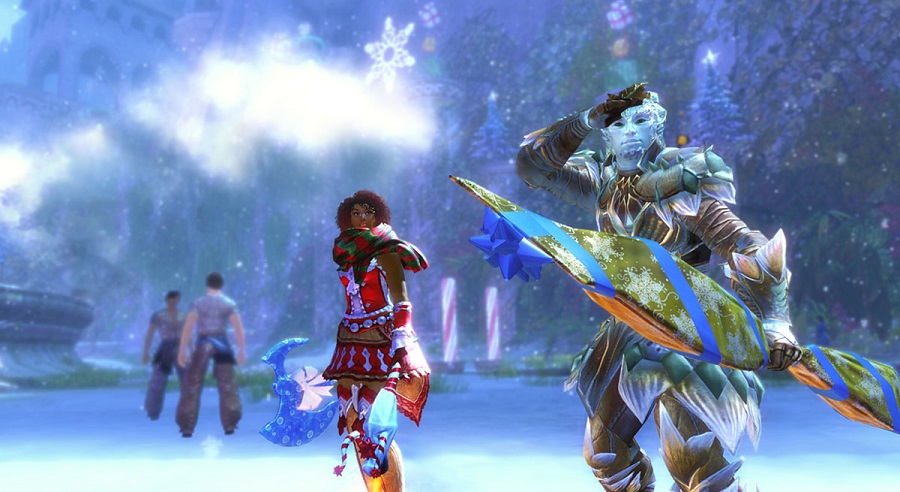 Wintersday has come once again to Guild Wars 2, and it brings with it all the events and cheer of Wintersdays past. Tyrians can partake of long-running events like the snowball fights, Tixx's Infinirarium, Toypocalypse, and the Winter Wonderland jumping puzzle, or try their frigid hands at more recent additions like the Wintersday strike mission.
You'll receive a piece of mail when you log into the game, directing you toward the Crown Pavilion in Divinity's Reach, where the festival events are in full swing. You can also volunteer to help orphans, who will send you on a scavenger hunt throughout Tyria to provide them with a little holiday cheer. While you're out and about, be on the lookout throughout Central Tyria for giant presents that explode when unwrapped and reveal hostile skritt that you can defeat for presents.
Details on all the Winterday activities can be found in a post on the GW2 site or on the dedicated event page. There are also several sales going on during the season, including 50% off the Path of Fire expansion, which you can learn about here, while the patch notes can be found on the forums.