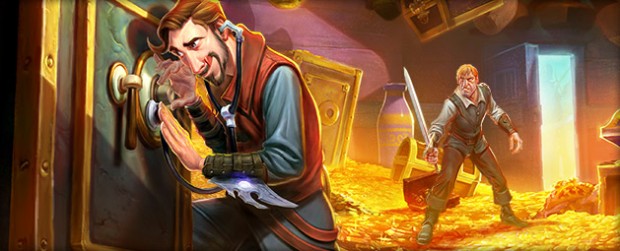 RuneScape's Thieves' Guild has been hard at work training players on how to bust into Gielinor's most secure repositories of treasures — the safes and strongboxes of rich people.
A new training method, Safecracking, is now available after completing the Buyers and Cellars quest and its related capers. Within those lock boxes — the good kind! — you'll find treasure and gain Thieving XP and reward points. With those points, you can purchase an unbreakable master lockpick and a master stethoscope, good for both safecracking and diagnosing chest colds. OK, I made that second part up.
There's more to be found in yesterday's RuneScape patch, which you can find summarized here and in full here.