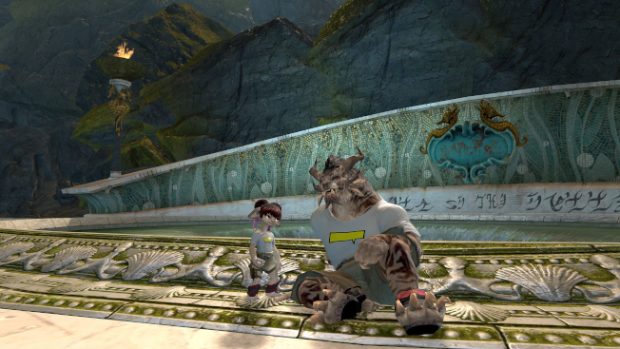 It's that time of year again. ArenaNet's Friend/Ships initiative in Guild Wars 2 is back and ready to celebrate the real-world impact that the MMO has had on players' lives. Every year, players are encouraged to share stories on social media celebrating the connections and friendships made in the game.
This year, ArenaNet is taking the initiative a step further and teaming with the Ad Council's Seize the Awkward suicide prevention campaign. Throughout the month of February, Guild Wars 2 players will receive a special Seize the Awkward t-shirt for their in-game characters to wear and help raise awareness of how to help others when things aren't going so well.
This is the first time the Ad Council has done something within a video game and is part of the Game for Good initiative, which teams with game companies and influencers to bring awareness to social issues.
As part of the effort to combine the two campaigns, NCSoft released a video this morning highlighting GW2 players who have supported each other through the game. This can be viewed below.