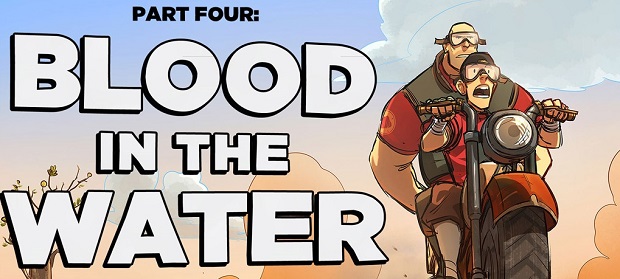 What's better than Team Fortress 2 being free? How about Team Fortress 2 comics being free?
"Blood in the Water," Issue #4 of the TF2 comics series, was unleashed upon the world today on the TF2 site. It's over 100 pages long and is totally free, just like the game. No, you can't win a hat by reading it, but you're welcome to wear one while doing so.
What's that, you say? You haven't read issues #1-3? No problem, because those are also available on the site, along with a goodly number of other tales starring the TF2 cast. With Halloween imminent, maybe you should check out this spooky tale from 2011 and learn how the Demoman lost his eye. Yeah, I thought it was from a messy explosion, too.